Family friendly events at DesignMarch

DesignMarch is just around the corner but the festival will take place all over the capital region from 4th to 8th May. The program this year is versatile and exciting and boasts over 100 exhibitions and 200 events. It's safe to say that everyone should find something to their liking. 

We've gathered a few events that are especially well suited for those children, families and babysitters.
studio allsber has been researching the the relationship humans have with birds and done all sorts of experiments in order to try and design things that make their life better, as well as the life of humans. Could it be that we can translate some of the things that make our life better to do the same things for birds? Would they enjoy using hot tubs or swimming pools as much as we do during the darkest of winter?
What is it that designers do? Can kids be experts for designers?
Hljóðhimnar is an interactive installation for kids and their families at Harpa. For DesignMarch the ÞYKJÓ design collective shed a light on their design process with the family friendly exhibition ,,Behind Hljóðhimnar". ÞYKJÓ will also offer two workshops during DesignMarch. On Saturday 7th May at 2PM, musician Sóley will lead the workshop called Animaltones. On Sunday 8th May at 2PM, you can attend the workshop Clap clap stomp stomp
AS WE GROW : Making a Mark
For DesignMarch 2022 AS WE GROW invites you to have your favorite AS WE GROW garments monogrammed at the brand's new store and studio in Klapparstígur 29. In addition, AS WE GROW's latest spring-summer collection will be formally launched with a fashion show at the new local.
Elliðaárstöð – Urban Park Design
With the opening of Elliðaárstöð in autumn 2022, the site will become an indoor and outdoor destination where the language of design relates both the industrial and societal history of the place, along with its scientific underpinnings. At DesignMarch, guests Elliðaárstöð will be buzzing with life on 7th and 8th May. The design team Terta will give guided tours of the are in development, guests can attend Man in the Woods – Design walk through Elliðaárhólmi as well as Botanical Expansion Tour and a new composition by Eydís Egilsdóttir Kvaran will be premiered on the "dórófón". There will also be design activities at Elliðaárstöð area on both days. from 12PM to 5PM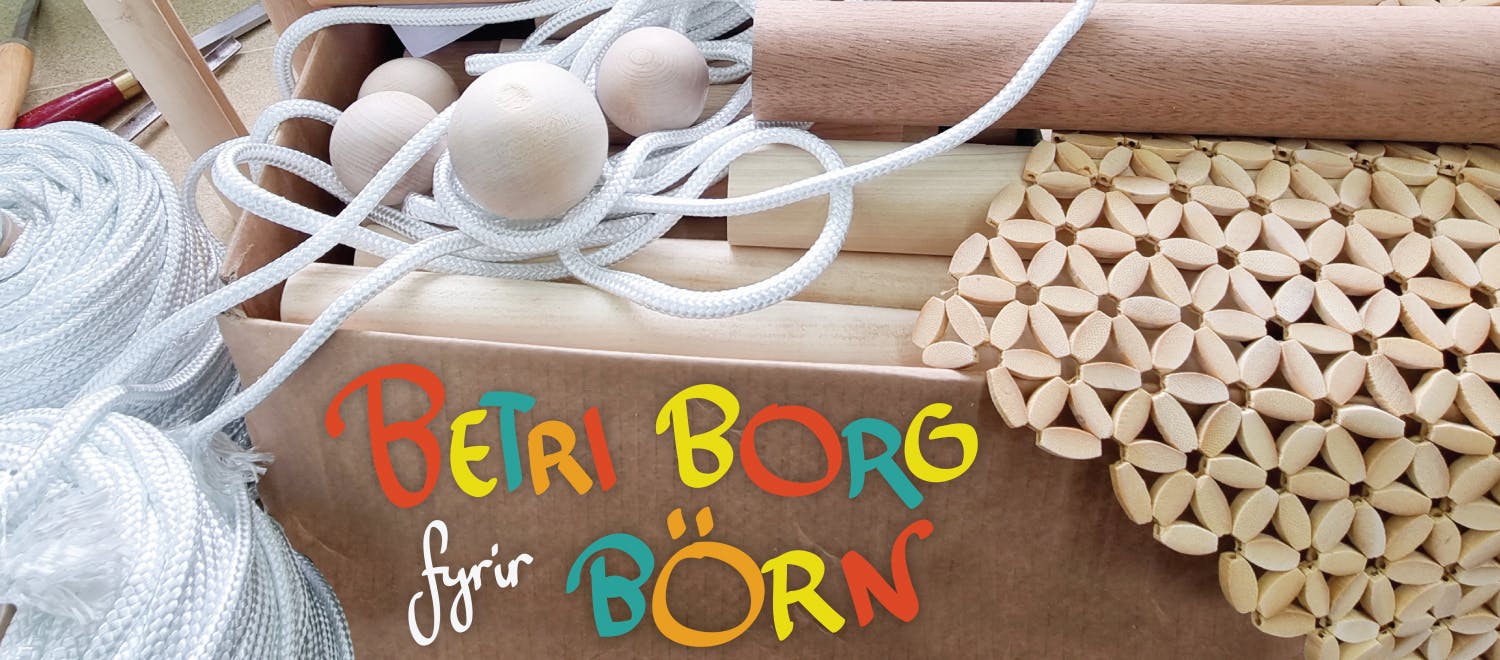 The show is an interactive experience where guests can have a fun and exciting peek behind Reykjavik City's curtains at the start of a service transformation journey. Come and see how challenges have been addressed, how the city works to solve them and how they put forth a digital solution that improves the quality of the city's services to its' citizens through the project A Better City for Children.
Værðardýna – Infant Massage Workshop
Værðardýna is a new organic baby mat specifically designed for massage, using LopiLoft from Ístex as filling. Parents can attend a up-to-90-minute-long baby massage workshop, where both parents and children get to test the new Værðardýna. While the massage shown at the workshop is suitable for babies of up to 1 year of age, the workshop is for parents with little ones between 1-to-11 months of age.