DesignMarch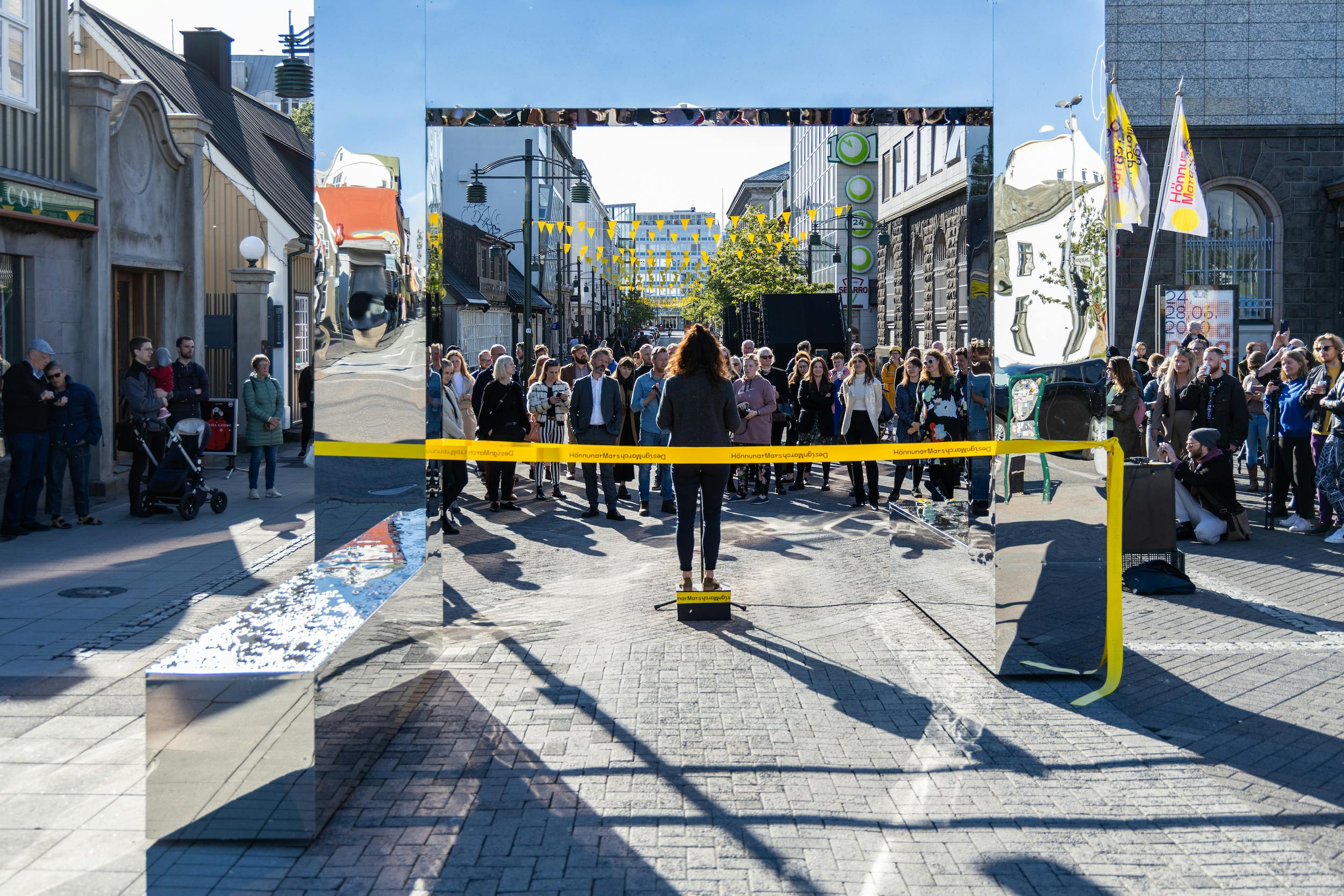 Iceland's annual design festival that transforms the most northerly capital of the world into one big venue for design. 
Join us in Reykjavík and explore the Icelandic design scene!
From fashion to furniture, architecture to the environment, food to product design, digital design to innovation, the festival showcases the best of the local design scene alongside exciting international names. With over 100 events and exhibitions spread over the capital area for five days the festival gives a great insight into the thriving and fresh design scene. 
The festival has been held annually since 2009 and will be held for the 13th time in 2021 from 19th - 23rd of May.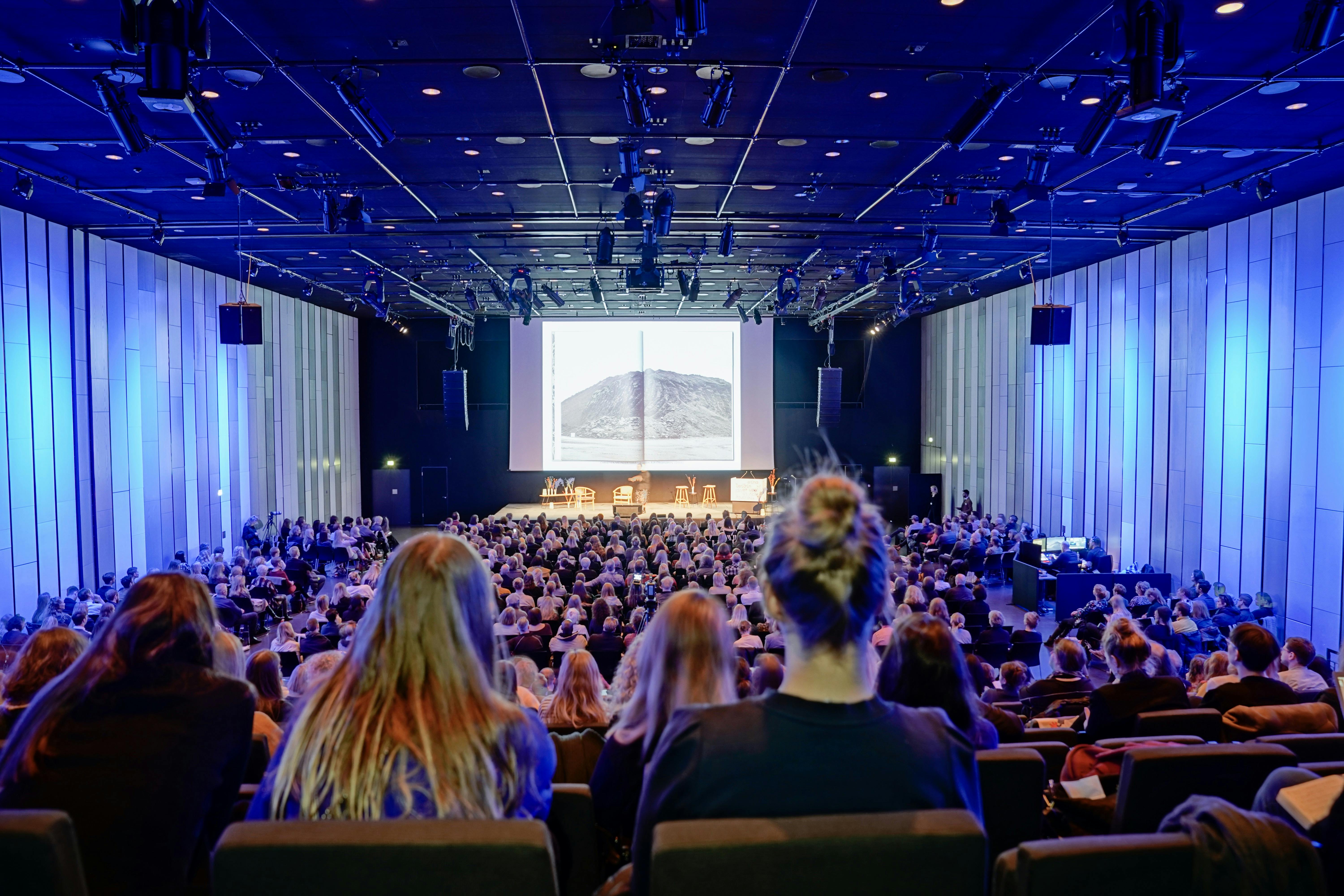 The international conference DesignTalks is the signature event of DesignMarch and takes place on 26th of March 2020 in Harpa, conference and concert hall. The conference  illustrates the spectrum of design and architecture, its relevance, power, potential and responsibility in today's society. A day full of inspiration.
DesignTalks takes place at Harpa Music Hall and Conference Centre with an audience of 800 guests, a mixed crowd of designers, architects, entrepreneurs, leaders and professionals from public and private entities. Harpa is one of Reykjaviks greatest landmarks and a Mies van der Rohe Award winner for contemporary architecture.
Now, in its 12th year speakers at past DesignTalks events include Bjarke Ingels, Katharine Hamnett, Winy Maas, Paul Bennett of IDEO, Kristian Edwards of Snøhetta, Henrik Vibskov, Robert Wang of Google Creative Lab, Studio Swine, Calvin Klein, Daisy Ginsberg, Jonathan Barnbrook, Eley Kishimoto, Jessica Walsh of Sagmeister&Walsh, Ilkka Supponen, Marti Guixé, Jersey Seymour, Marcus Fairs of Dezeen, Anthony Dunne of Dunne & Raby, Marshmallow Laser Feast, Marije Vogelzang and many more.

Hlín Helga Guðlaugsdóttir, designer and advisor is the curator of DesignTalks
Design Diplomacy concept is an official part of the DesignMarch programme. First introduced to the programme in 2017, this concept – borrowed from Helsinki Design Week – is a novelty take on a discussion event, where ambassadors open the door to their residences and invite us for an evening of design-centred talks and a canape party. 
It's not your regular moderated panel talk though – at each of the events a designer from the hosting country meets an Icelandic designer for a game of question cards. The deck has been specially designed to power and spark the discussion. The topics reflect upon design, but not design only – the playful questions are sure to be a challenge both for the speakers and the audience.
DesignMatch is an event on the official festival programme that pairs local designers and international design producers, retailers, curators, journalists and other design actors for a series of short meetings. Matchmaking for design professionals.
DesignMatch gives an efficient, effortless channel to scan the Icelandic design scene for new ideas and suitable partners and topics, with all meetings arranged to conveniently take place over the course of one day in one place. Participating in DesignMatch leaves plenty of time to explore the festival program. For Icelandic designers, DesignMatch gives a unique opportunity to network and pitch ideas to leading international design players.
DesignMarch is organised by Iceland Design and Architecture, the promotion agency for Icelandic design and architecture.