Studio 2020 - Melur Mathús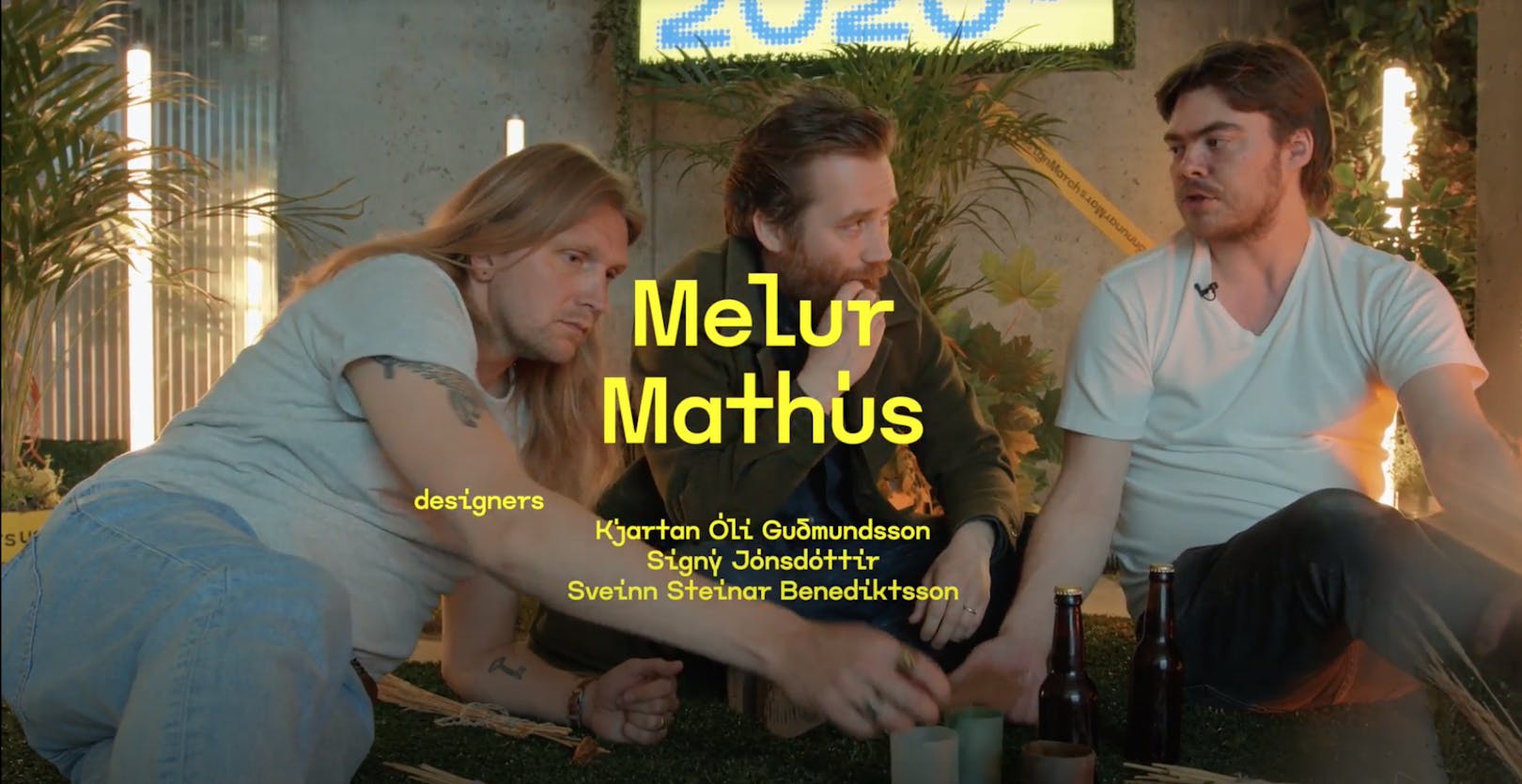 Exploring local material through food with Melur mathús in Studio 2020 at DesignMarch in June. Studio 2020 was created as a response to the Covid 19 pandemic, an experimental way of communicating Icelandic design, content beyond and below appearances alone.
Melur mathús - Exploring local material through food
Melur mathús focuses on a wild plant native to Iceland called lyme grass, which binds more co2 than a birch tree and has shorter growing time. Designers Kjartan Óli Guðmundsson, Signý Jónsdóttir and Sveinn Steinar Benediktsson bring attention to its rich cultural usage and its future possibilities, sprouting a conversation about the plant's ability for soil conservation.
This is a part of a 7 interview series with different designers and premiered at Dutch Design Week.
The creators and curators of the Studio 2020 are Hlín Helga Guðlaugsdóttir, curator of DesignTalks, Garðar Eyjólfsson, programme Director of MA Design at Iceland University of Arts, María Kristín Jónsdóttir, editor in chief of HA magazine, Steinn Einar Jónsson, designer and Einar Egilsson, filmmaker, with the support from Inspired by Iceland.