DesignMarch x Studio 2020 is participating in Dutch Design Week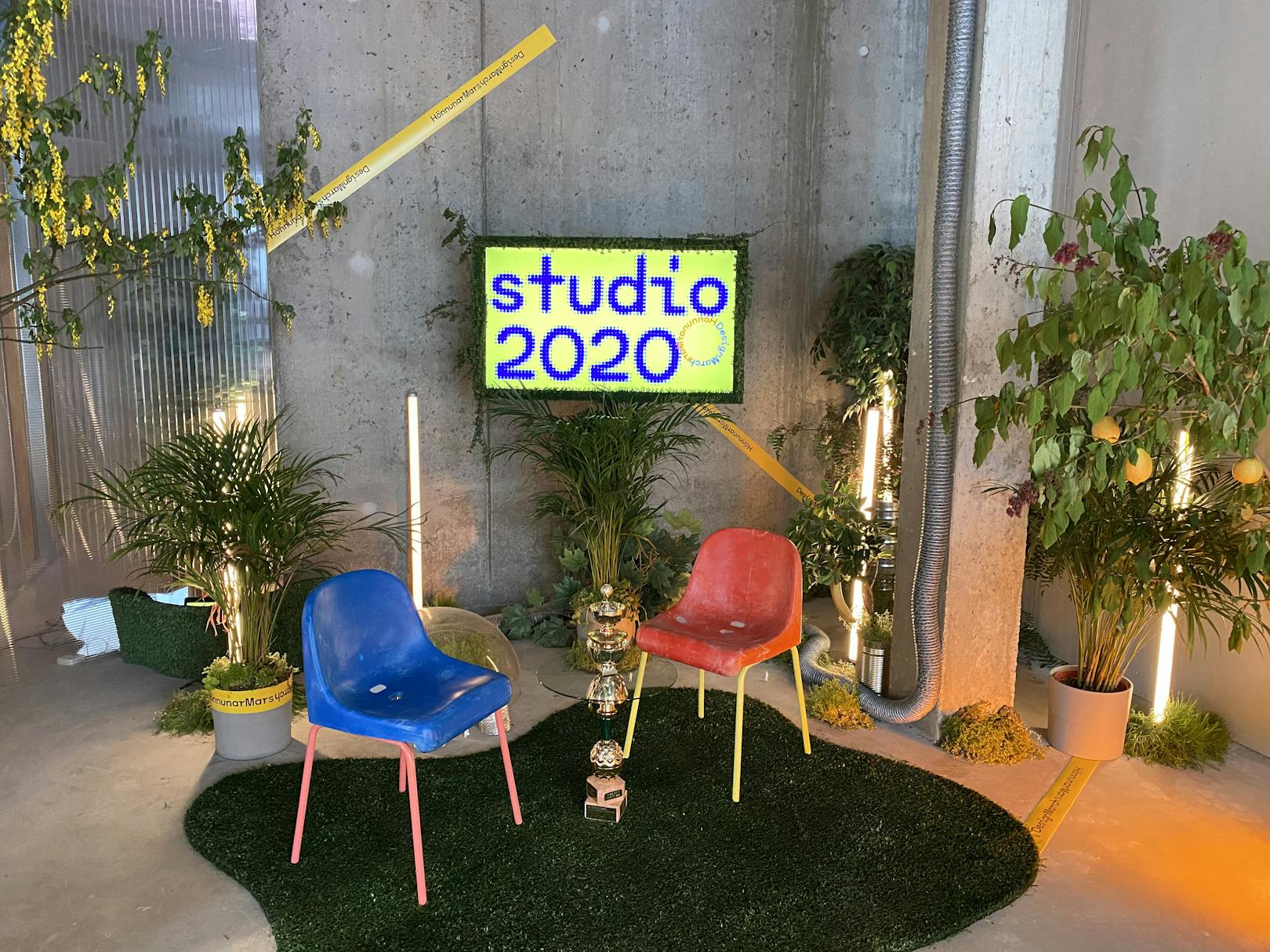 Studio 2020 was created as a response to the Covid 19 pandemic during DesignMarch in June this year, an experimental way of
communicating Icelandic design, content beyond and below
appearances alone. We invite you to DesignMarch x Studio 2020 3D virtual room at Dutch Design Week.
DesignMarch participates in the first virtual group 'exhibition' of World Design Weeks under the name World Design Week United - DesignMarch, online during Dutch Design Week, which is only virtually this year. 
DesignMarch created a virtual room where guests can get to know 7 Icelandic designers and projects through the lens of Studio 2020.
Like everybody else DesignMarch, the Icelandic Design Festival, needed to adapt to the Covid 19 pandemic and the festival organizers decided to put additional emphasis on creating digital content. We introduce STUDIO 2020, a platform for varied forms of interviews, giving insights into the Icelandic design scene and current local conversations.
The creators and curators of the Studio 2020 are Hlín Helga Guðlaugsdóttir, curator of DesignTalks, Garðar Eyjólfsson, programme Director of MA Design at Iceland University of Arts, María Kristín Jónsdóttir, editor in chief of HA magazine, Steinn Einar Jónsson, designer and Einar Egilsson, filmmaker, with the support from Inspired by Iceland.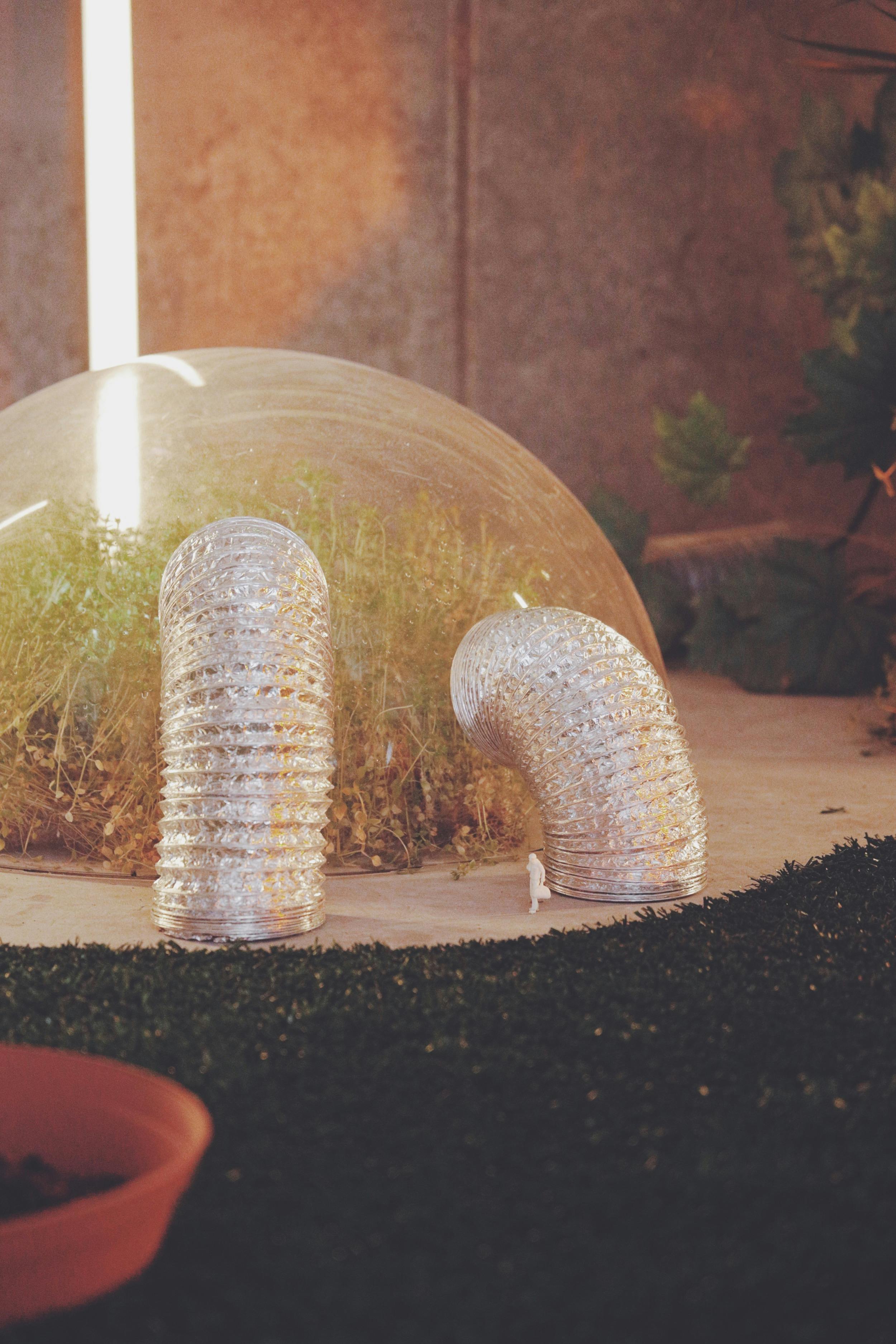 Studio 2020 at Dutch Design Week - participants
Valdís Steinarsdóttir - Social change through design
Valdís Steinarsdóttir graduated from the Iceland University of the Arts with a bachelor's degree in product design in 2017. She mainly focuses on material experiments by recycling organic matter and hopes to bring societal change and open up a platform for discussion and debate. She won Designer of the year at Formex Nova awards 2020.  
Björn Steinar Blumenstein - Sustainability and anti-capitalistic waves
Björn Steinar is a product designer, an enthusiastic designer who strives towards bringing societal change through his design. Designing into a world overflooded with products and useless temptations, which is why he tends towards an anti-capitalistic design method; honest design practice with a real purpose.
Flétta, Hrefna Sigurðardóttir and Birta Rós Brynjólfsdóttir - Urban miners
Flétta, a conceptual design studio by designers Birta and Hrefna. With a BA-degree in product design from Iceland University of the Arts, they use excess materials and recycle. Focusing on matters that affect society, its people and the outcome can be anything that contributes to it. All products are made by hand in Iceland.
Human Expansion Station - Feeling the soil
The Human Expansion Station is a project based on human plant relations. The human expansion is an important part of the continued development in this field. Where nature man boundaries become blurry, focusing on a sincere flow without judgment and arrogance. Designer Búi Bjarmar Aðalsteinsson and Hrefna Lind Lárusdóttir.
Digital Sigga - Digital Identity
Sigríður Birna Matthíasdóttir, aka Digital Sigga, completed an MA in design exploration and translation at the Iceland University of the Arts. She studied fashion design at Studio Berçot in Paris. Her work involves avatars, virtual fashion, and face filters for Instagram. Using digital technology to examine and develop new aesthetics and standards of beauty.
Melur mathús - Exploring local material through food
Melur mathús focuses on a wild plant native to Iceland called lyme grass, which binds more co2 than a birch tree and has shorter growing time. Designers Kjartan Óli Guðmundsson, Signý Jónsdóttir and Sveinn Steinar Benediktsson bring attention to its rich cultural usage and its future possibilities, sprouting a conversation about the plant's ability for soil conservation.
Jón Helgi Hólmgeirsson - Making technology natural
Jón Helgi Hólmgeirsson is a Product & Interaction Designer from Reykjavík, Iceland. He is head designer at Genki Instruments where he designs products, interactions, UX, UI and much more. He won the Icelandic Design Award 2019 for Wave, a ring designed for musicians to enhance their experience and interpretation.
DesignMarch is participating in World Design Weeks United at Dutch Design Week along with Barcelona Design Week, Nairobi Design Week, Gdynia Design Days, Helsinki Design Week, Mexico Design Week, Design Manchester, Atlanta Design Festival, Beijing Design Week, San Diego Design Week and Bangkok
Design Week.
DesignMarch, initially scheduled for the end of March, took place for the 12th time in Reykjavik this summer, from 24th-28th of June, transforming the northernmost capital of the world into one big venue for design with over 100 shows and over 80 exhibitors.
DesignMarch is a harbinger of optimism and creativity. The festival takes the opportunity to focus on design as a driving force for innovation, and demonstrate the important role of design, architecture and innovation in society, especially during this time of uncertainty the world is facing now.
Make sure to follow DesignMarch on Instagram for an insight to the Icelandic design scene and inspirational conversations about design and architecture.

@designmarch
www.designmarch.is

@designmarch
www.honnunarmars.is