It actually happened! Iceland held their annual designfestival, DesignMarch, in June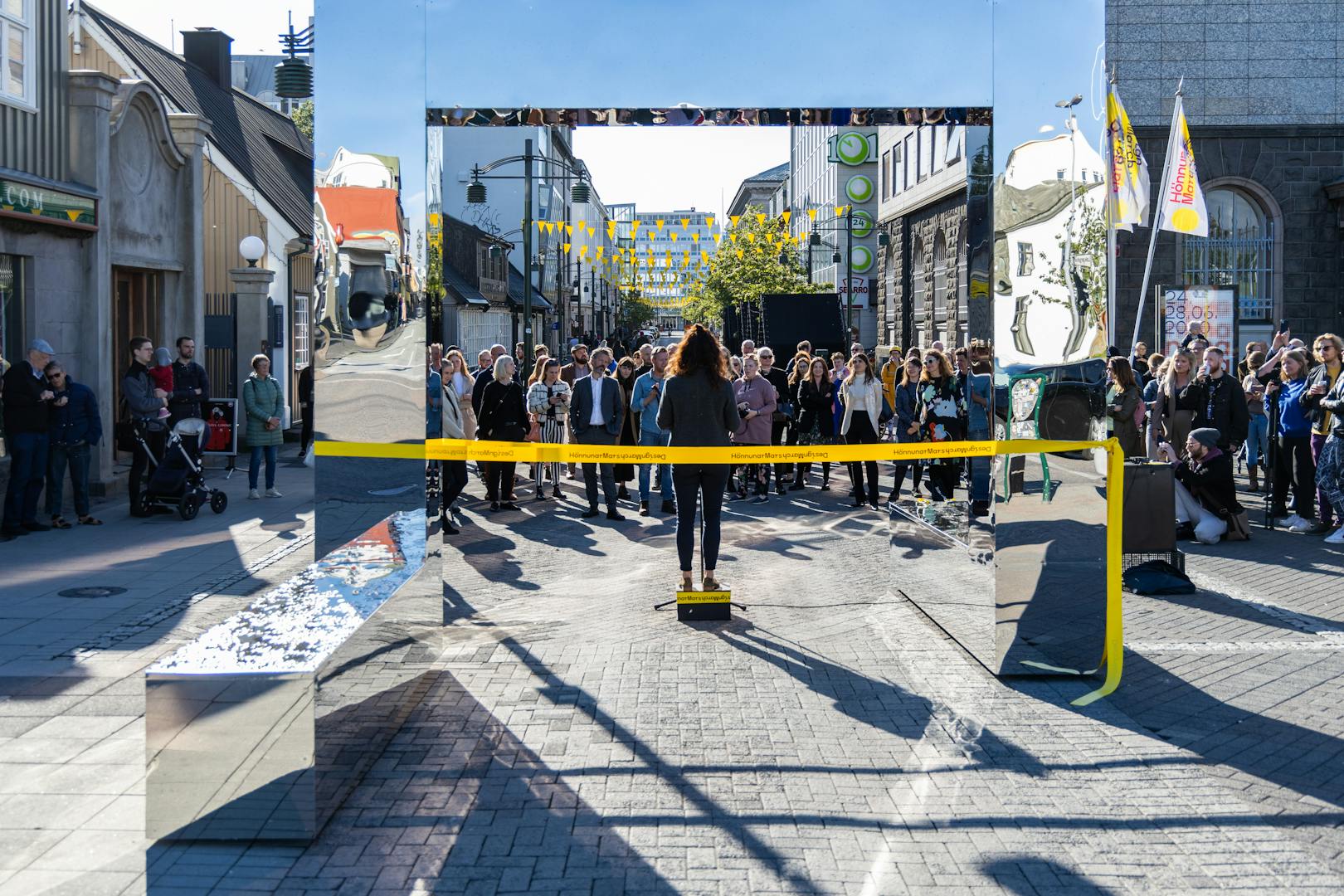 Iceland's annual design festival, DesignMarch, initially scheduled for the end of March, took place for the 12th time in Reykjavik from 24-28 June, transforming the northernmost capital of the world into one big venue for design with over 100 shows and over 80 exhibitors.
The theme of this year's festival was New World - New Ways. Little did festival organizers know what challenges they would face.
In the beginning of March, when it became apparent that the festival would have to be postponed, we called everyone involved to get their feedback. We believe that the conversations we had about how we could proceed collectively, and bring light and positivity during these challenging times, enabled all of us to work together and organize a more local, yet very successful festival. Even though Iceland has been successful in tackling the challenges associated with Covid-19, we had to adapt to a new format.
To do so, festival organizers decided to put additional emphasis on creating digital content and documenting the festival. The team experimented with a new concept called STUDIO 2020, a platform for varied forms of interviews, giving insights into the Icelandic design scene and current local conversations.
Festival events were spread all over the greater Reykjavik capital area, and large events, such as DesignTalks, opening and closing ceremonies, and Design Diplomacy, were postponed until 2021. At the same time, there was a more local focus and it was inspiring to see how many local people attended DesignMarch in June.
Despite the unusual circumstances, there was no lack of creativity. A common thread throughout the festival was emphasis on sustainability, and the reuse and repurposing of materials. 
Björn Steinar Blumenstein created a limited edition Covid-19 sanitizer made from 250 kg of leftover fruit from local food importers, highlighting the material's potential use-value. The sanitizer was offered to guests at all DesignMarch venues.

Make sure to follow @designmarch for insights on Iceland creatives and local designers and their take on New World, New Ways during times where creative thinking is ever so important!
designmarch
DesignMarch 2020 in June - it's a wrap 💥 What an amazing way to celebrate designers and creatives in these strange times! Thank you all and see you in 2021 💥 #hönnunarmars #designmarch #design #architecture #festival #studio2020 #iceland #reykjavik
For press enquiries and connections to designers, please contact: