Hæ/Hi Saman/ Together opens in Seattle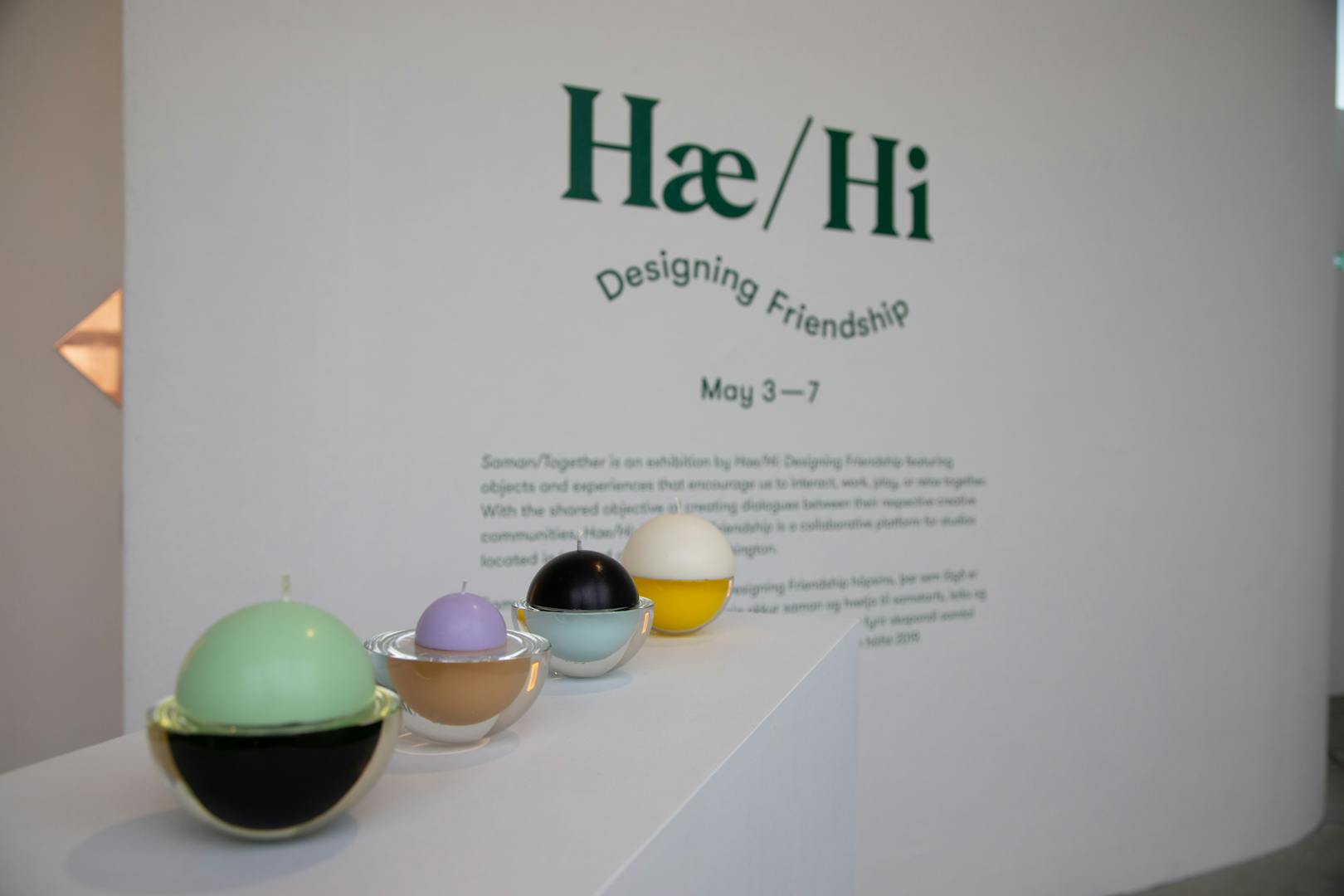 Saman/Together: An exhibition by Hæ/Hi: Designing Friendship featuring objects and experiences that encourage us to interact, work, play, or relax together. The exhibition opens in Seattle on October 5th.
With the shared objective of creating dialogues between their respective creative communities, Hæ/Hi Designing Friendship is a collaborative platform for studios located in Reykjavík and Seattle, WA.
What is togetherness? Is it friendship, community, connectivity, or bridging cultural gaps? Eighteen interdisciplinary design studios from Reykjavík and Seattle, WA interpret the meaning of "together" through personal experiences, ideation, and material exploration.
Each project is a collaboration between Icelandic and Seattle based studios, making both the process and results an expression of what together means.
Hæ/Hi is supported by the City of Reykjavík and Business Iceland.
Design Teams of 2023:
Theodora Alfredsdottir / Gabriel Stromberg
Ragna Ragnarsdottir / Fruitsuper
Agustav / Grain
Hugdetta / WKND Studio
Thorunn Arnadottir / John Hogan
Hanna Dis Whitehead / Amanda Ringstad / Sidona Bradley
Weird Pickle / Fin / Hann Elias
Jón Helgi Hólmgeirsson / Stevie Shao
Hæ/Hi opens during Taste of Iceland in Seattle Thursday October 5th.
Official opening: 5-7 pm
Where: Hometeam Gallery - 310 Occidental Ave S, Seattle, WA 98104, United States