IT'S MORE ABOUT THE PRINCIPLE
– Olafur Eliasson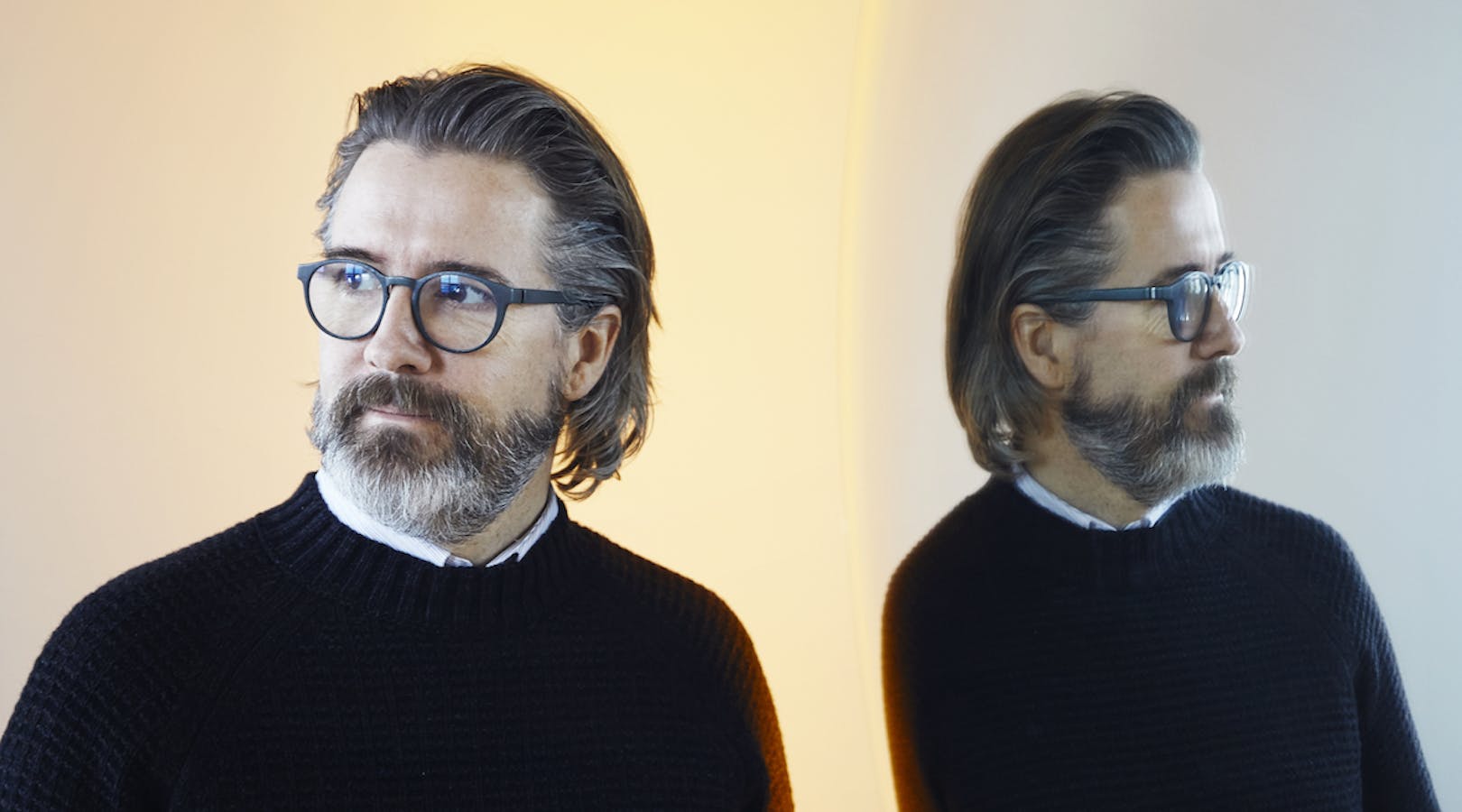 Olafur Eliasson is an artist whose work has made a mark around the globe, with its signature play on the divisions between art, architecture and design.
I try to be respectful about the fact that I am an artist, and I must admit it's really the only thing I'm relatively good at. 
NOT VERY GOOD AT MUCH
When we met, Olafur was fresh off the plane from Copenhagen fashion week where he had been orchestrating an exhibition as part of Little Sun, a solar energy project he co-founded to focus on communities with no access to energy (see littlesun.com).
The division between art, design, architecture and even mechanics is blurred in your work. Is this a conscious decision?
I try to be respectful about the fact that I am an artist, and I must admit it's really the only thing I'm relatively good at. 
I founded an architectural company with my long-term project manager, Sebastian Behmann, acknowledging that he is simply capable of doing things as an architect that I am not. That's why I have 100 people in my studio. I used to do everything myself back in the old days when I was alone. It was an important moment when I realised that somebody who knows what they are doing should just do what I am not good at. That means that now I am pretty much left with making my artistic decisions. 
I also have a political advisor who's really smart in that field and I call them every time I need to sit down for a few hours and try to understand a problem that I just can't wrap my head around. So I think one thing I have become good at since my younger years, when I really thought I was great at everything, is understanding that I'm not very good at much.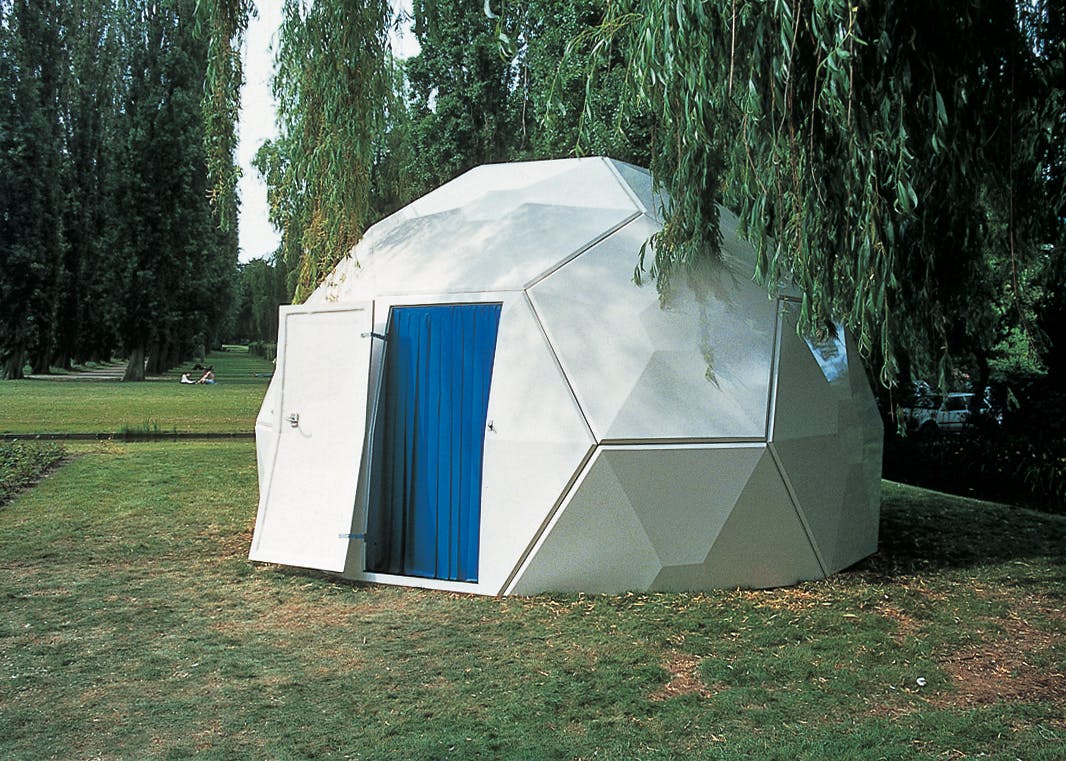 NATURE AS SUCH NO LONGER EXISTS
If one would try to spot a common theme running through your work, it might be nature in the widest sense of the word. 
Since the beginning I have also addressed the fact that the conventional definition of the two areas – nature versus culture – [no longer exists]. So I don't really think that nature as such exists anymore. 
We are biological beings but the way we have used our consciousness and our brain to evolve and to become who we are is a cultural phenomenon. So you could say that the experience of an artwork is to some extent nature, because the way, mechanically speaking, our eyes work is a result of biology. But how the eye makes meaning of what we see is a cultural process. 
I, for example, love Iceland because I love waterfalls, rainbows, the light and the way that this has shaped us as human beings. I don't love waterfalls for waterfalls alone, I like our relationship with them. So you could say I'm not really interested in the nature of the waterfall, I'm interested in how waterfalls influence me as a person.
But I'm also very much interested in social science and the natural sciences underneath that. I'd say that my interest in architecture falls in that category, because I'm not as such interested in how to build a house – I'm interested in the house's ability, and the shape of it, and the psychology of the people inside it. How all of this can create a new experience that redefines the meaning of housing and hospitality.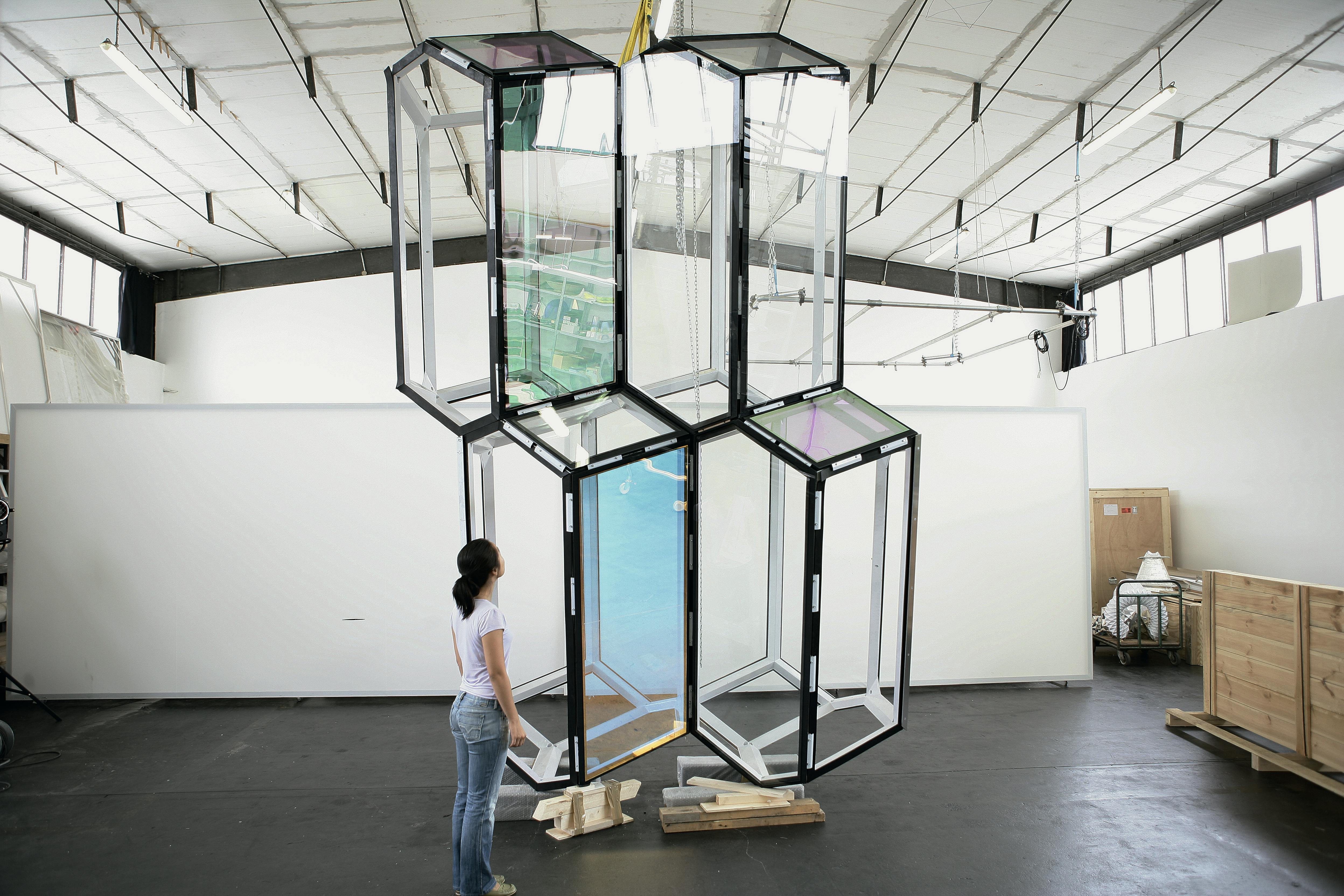 SQUEEZING CORNERS
Olafur collaborated with the architect Einar Þorsteinn [Thorsteinn] over many years, producing work such as By Means Of a Sudden Intuitive Realization (1996), in the grounds of the Centro de Arte Contemporânea Inhotim, Brazil, and 8900054 (1996), a tribute to Buckminster Fuller, outside the Arken Museum of Modern Art, near Copenhagen. Einar's main focus towards the end of his career was the 'Quasibrick', or five-fold symmetry, which was a major inspiration for Olafur's Harpa concert hall design. 
Your relationship with Einar was special. In what ways did he influence you? 
Einar was a visionary who also had outstanding ideas which at the time were very radical and utopian on how nature and humankind could interact. I really appreciated his world views, even though they were very utopian. There is so little room for this type of thinking and it was of great importance. He had this amazing idea to put a roof on the highlands and create another society. As crazy as this might sound it might very well become a reality to consider extreme modes of habitat. His challenge was that he was actually making it a 100 years before his time. 
Einar somehow successfully created the ability to see the world in polyphonic forms and multiple dimensions. His vision was most of the time not really appreciated as he failed to develop a career, and I believe that might have been the result of a very insular architectural environment in Iceland that did not take him in nor appreciate him. 
It is also fair to say that he was very difficult, but I think in an artist's studio the notion of diverting views is more appreciated than what is essentially needed to run a profitable architectural office. Einar always had his own little universe in the corner of the studio and everybody there knew when he was approachable and when he was not. He was incredibly difficult during long periods and for long periods he was the most loving and charming person. 
We had a great shared interest in algebra, geometry and crystallography. One of his many talents was that he had no problem discussing shapes and geometric complexities. Even though he was very mathematically skilled he also had a very loose relationship with the precision of the mathematics. He was never afraid to squeeze a corner if it didn't fully fit [laughs]. That is exactly how I would do things, because for me it's more about the principle. We often laughed about this: we never thought that the project was wrong because the maths didn't fit – we were convinced that the mathematics hadn't quite evolved to the state of agreeing with what Einar and I were working on.
We often laughed about this: we never thought that the project was wrong because the maths didn't fit – we were convinced that the mathematics hadn't quite evolved to the state of agreeing with what Einar and I were working on.
A CENTRAL CULTURE SECTOR
Olafur's more recent work includes the Cirkelbroen bridge, in Copenhagen, and Fjordenhus – the first building designed completely by Studio Olafur Eliasson – where 970,000 bricks were used to create four intersecting circles in the harbour of the Vejle Fjord in Denmark. Following past collaborations with private sector companies such as BMW and Louis Vuitton, Olafur is now working with IKEA on products for the Little Sun project.
It seems that you are moving more towards design and architecture than before...
Building the Fjordenhus was a great undertaking, where I was very interested in questions around perception, the human body and spatial theory throughout the last 100 years. Together with Sebastian and the architectural team of the studio, [we worked with] engineers, material specialists, environmental specialists, energy use specialists, an orchestra specialist for the sound installation. Using the talent of all these professionals took us to the extreme. I am not spreading out, I am to a large extent just focusing on the artistic potential and then the professionals help me to bring that to the greatest precision.
I also don't think that the culture sector is moving towards the private sector, I do think that the private sector is struggling with maintaining a trustworthy sense of identity and a brand significance by itself and it is therefore reaching out to collaborate with the so-called culture sector. I think what is significant here is that the culture sector, such as myself, is actually doing fine with regard to its trustworthiness, because the culture sector is not acting at the expense of people – it's acting on behalf of people. 
I have actually experienced a huge shift in the role that culture plays in civic society. For the first time art is not avant garde – avant garde being ahead of time or utopian. Culture has become a significant player in stabilizing societies. We also shouldn't underestimate the fact that there are more people employed in the culture sector in Europe than there are in the whole of the European car industry. So as an economic force we should stop thinking of the culture sector as on the periphery of the societal substance.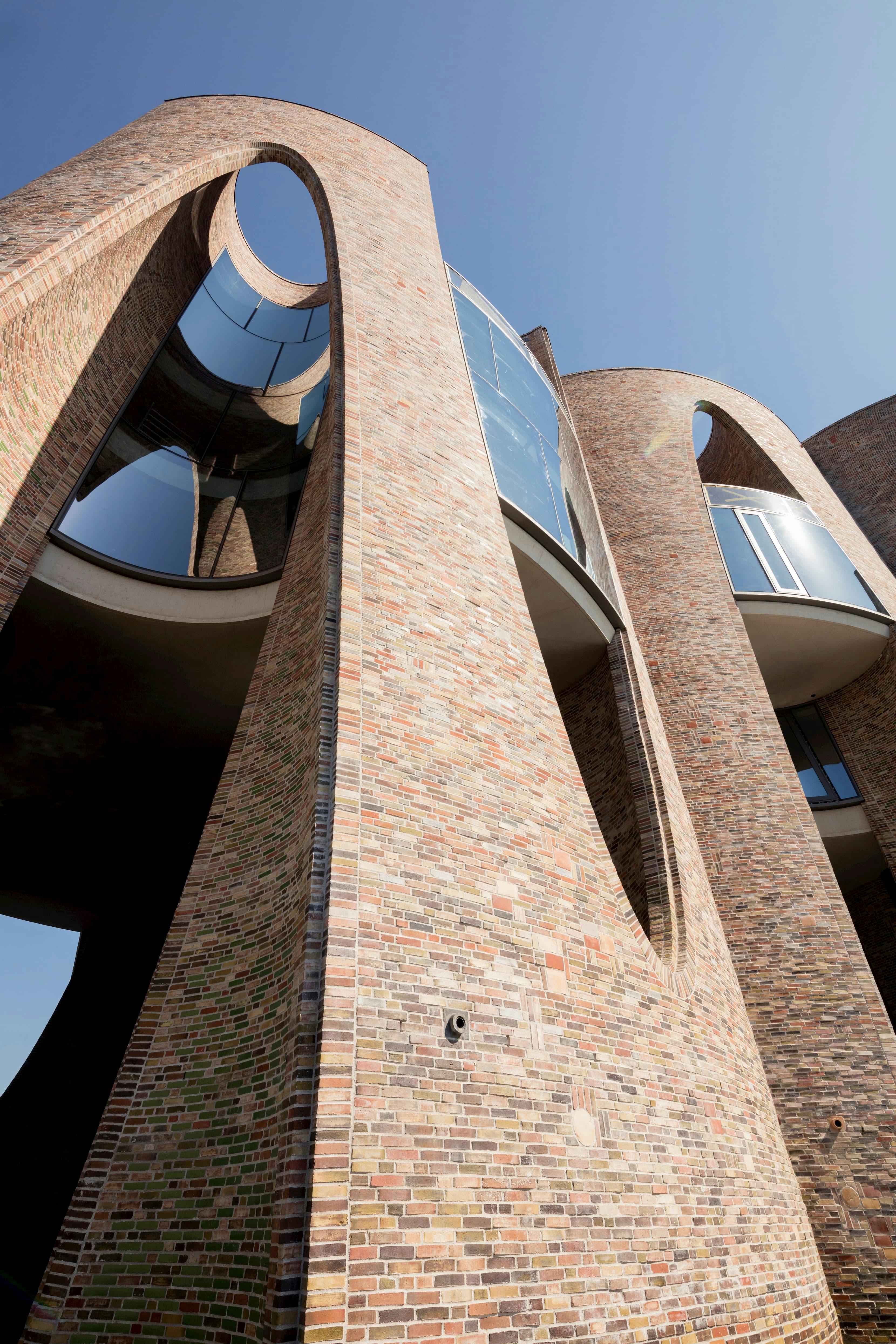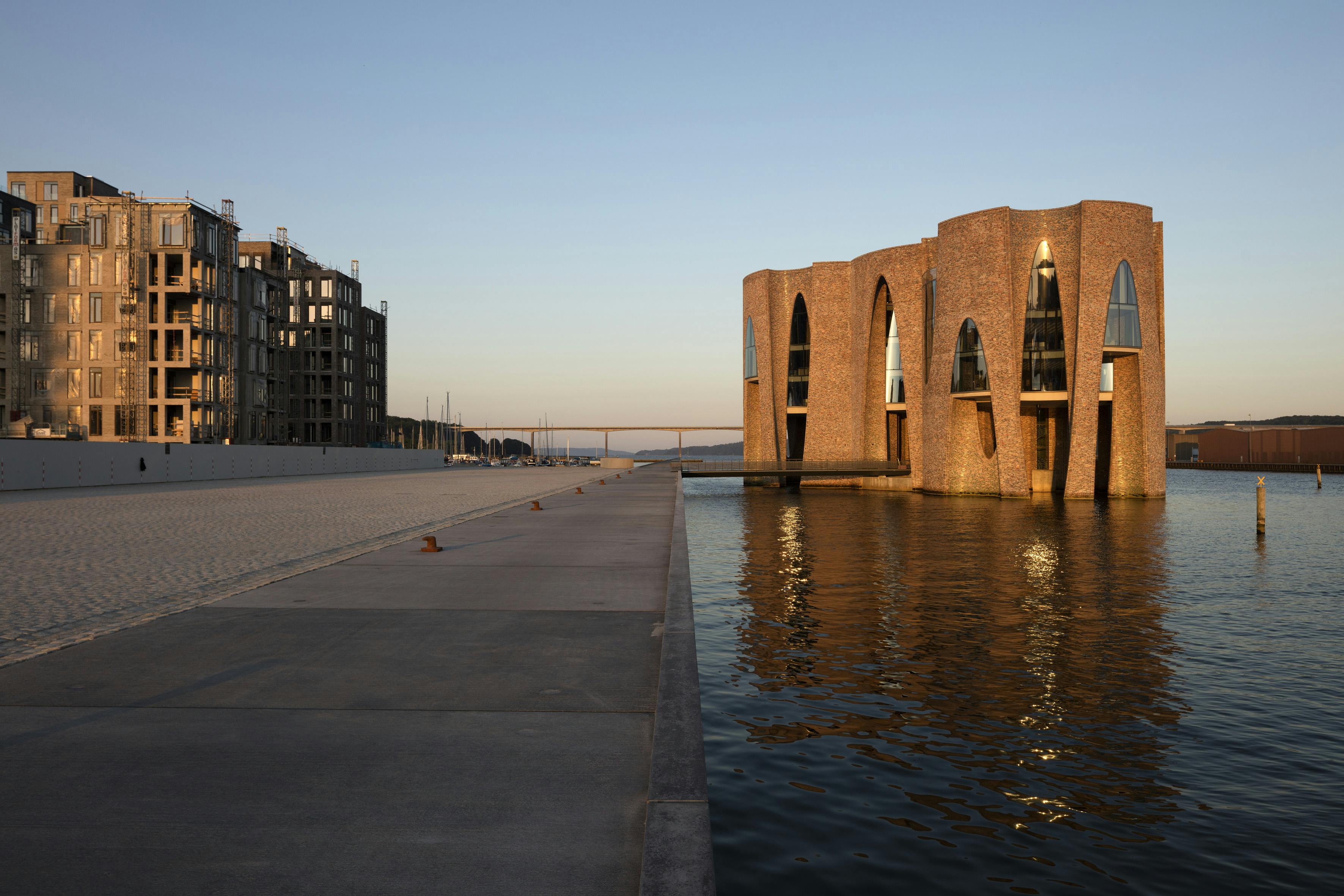 HOW WE LIVE MATTERS
Is it important for your work to have a political impact? 
I think it's about being aware and feeling included in our times. When you feel excluded you start to think that your views, or what you do, doesn't matter. Then you stop voting and you get disengaged. So I think the general polarisations in our society; populism, extreme right or extreme left, are generally the result of people feeling excluded and not heard. 
One of the great things that design and culture, and also what we call civic trust, can fertilize, is a sense of inclusion. So what I'm interested in is creating language, design and art that nurtures this sense that what we do, [how we] see the world, and how we live, actually matters.
First published in HA, Issue no.08, 2018