Sustainable tourism in the North at DesignMarch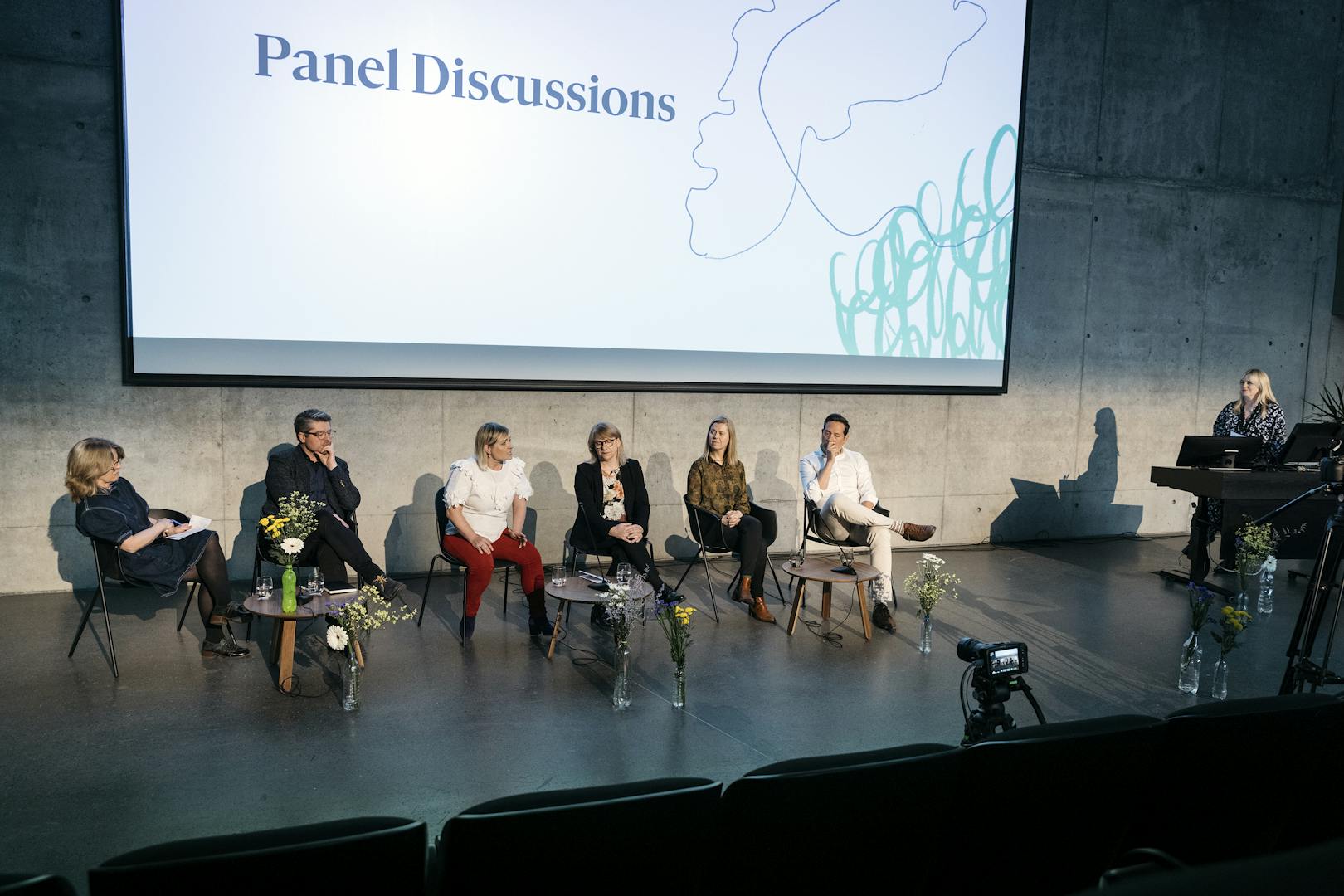 At DesignMarch 2022 an event with discussion on design, clean energy and nature conservation took place in Gróska. It presented the projects Design in Nature, Clean Energy and Nature Conservation, which all are part of the Icelandic Presidency in the Nordic Council of Ministers 2019. It was an event that presented clean energy and responsible design for the benefit of nature.
These three projects reflect the common goal of the Nordic countries to develop tourism in a sustainable way, in light of the opportunities and challenges of tourism in areas where fragile, vibrant and attractive nature is the main attraction. The event was hosted by Iceland Design and Architecture, the Environment Agency and the National Energy Authority, which enlisted professionals, stakeholders and decision-makers to discuss, anticipate and pave the way for sustainable tourism in the north.
María Ellingsen hosted and moderated tthe panel, which included Lilja D. Alfreðsdóttir, Minister of Culture and business affairs, Orri Páll Jóhannsson, member of parliament, member of the environment and communications committee at the parliment and the Icelandic Section of the Nordic Council, Sigrún Ágústsdóttir, director of the Environment Agency of Iceland. Marta Rós Karlsdóttir, division manager at the National Energy Authority, Halldór Eiríksson, chairman of the board of the Tourist Site Protection Fund and chairman of Samark and Ásdís Hlökk Theodórsdóttir, director of the National Planning Agency.

Halla Helgadóttir, managing director of Iceland Design and Architecture, addressed the event in the beginning, followed by presentations by Anna Margrét Kornelíusdóttir, specialist at Icelandic New Energy, Kristín Ósk Jónasdóttir, specialist at the Environment Agency and Anna María Bogadóttir, architect and consultant at Iceland Design and Architecture.

Here you can see pictures from the event. Photographer: Aldís Pálsdóttir.