The Icelandic nominations for the Mies van der Rohe Awards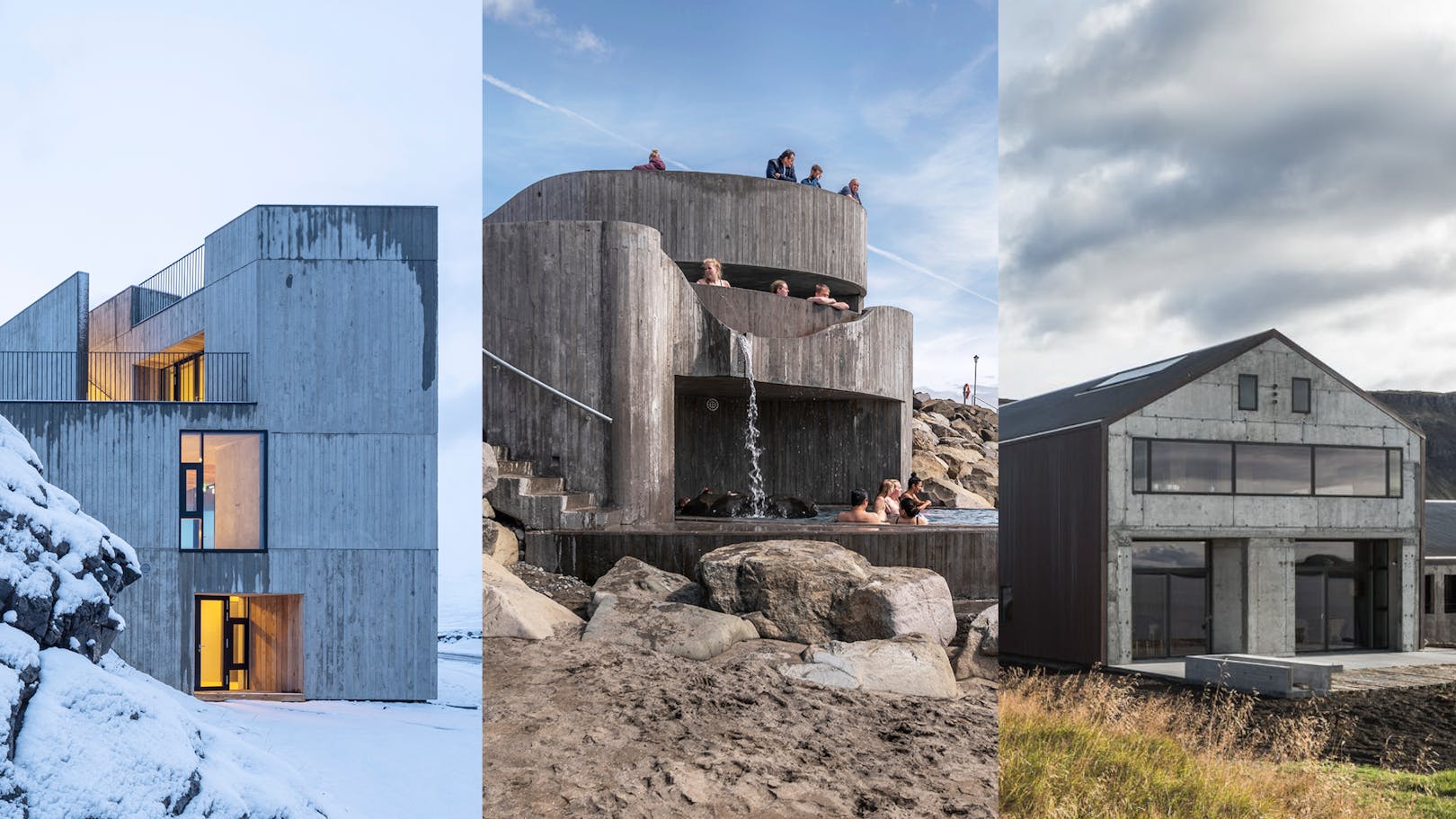 The European Commission and the Fundació Mies van der Rohe are pleased to announce the first list of the works competing for the 2022 European Union Prize for Contemporary Architecture – Mies van der Rohe Award. The Icelandic works nominated are Drangar guesthouse by Studio Grandi, Gudlaug natural pool by Basalt Architects and The Visitor Centre in Borgarfjörður Eystri by Andersen & Sigurdsson Architects.
449 works from 279 cities in 41 countries have been nominated by European independent experts, the national architecture associations and the Prize Advisory  Committee.
Here are the Icelandic nominations:
Drangar by Studio Granda
Drangar by Studio Granda won the Icelandic Design Award 2020 and the reconstruction of standard agricultural buildings into a private residence and country guest house. The project aims to retain the memory of the former use through its materiality and form.
Studio Granda was established in Reykjavík by Margrét Harðardóttir & Steve Christer in 1987.
Guðlaug natural pool by Basalt Architects
Guðlaug baths rest in the rock barrier of Langisandur Beach, facing the vast North Atlantic Ocean. They are a testament to the positive effect a single architectural intervention can have, as they enable and encourage interaction with the ocean and the elements. Guðlaug is a free entry, democratic, public space and has become a darling of the community.
Designed by Basalt Architecs, established in 2009 by Sigríður Sigþórsdóttir, Hrólfur Karl Cela and Marcos Zotes.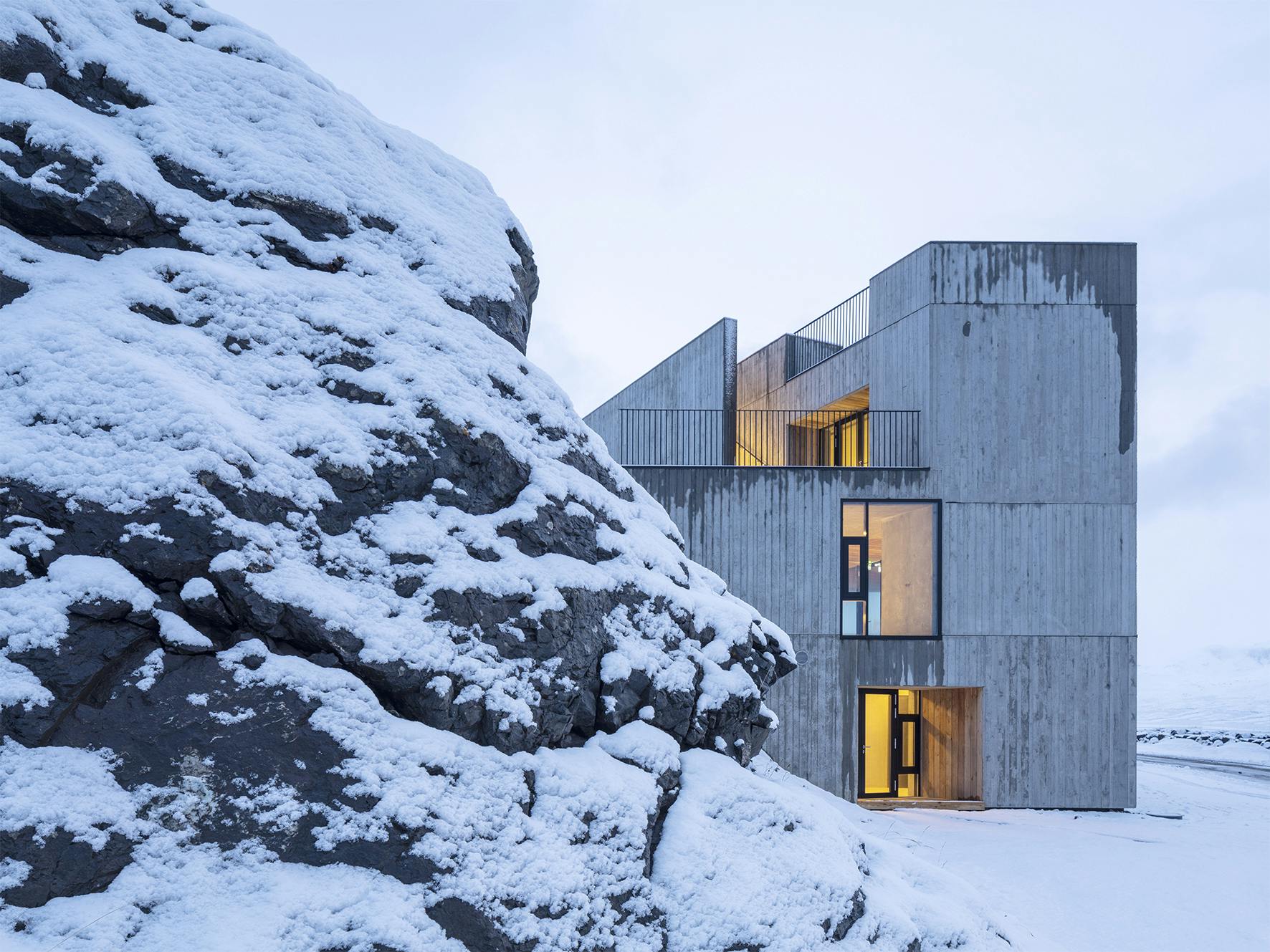 Visitor Center in Iceland by Andersen & Sigurdsson Architects
 The Visitor Centre is situated by the tiny village of Bakkagerdi, with only 130 inhabitants. The building serves the needs of fisherman and harbour authorities as well as being a focal point to service tourists. The many activities taking place within the building throughout the year, will contribute to the sustainable development of the community. Designed by Andersen & Sigurdsson Architects, established in 1997 by Ene Cordt Andersen and Þórhallur Sigurðsson.
The Mies van der Rohe awards aim at promoting and understanding the significance of quality and reflecting the complexity of Architecture's own significance in terms of technological, constructional, social, economic, cultural and aesthetic achievements.
Architecture's significance —linked with the construction market— has a social Impact and transmits a cultural message. Quality therefore refers to universal values of generic buildings, independent from their programmes: the essence of things rather than their formal values.
The prize was established in 1987 by the European Union and Mies van der Rohe foundation in Barcelona.