Designer Ýr Þrastardóttir is upcycling sweatpants into hikingboots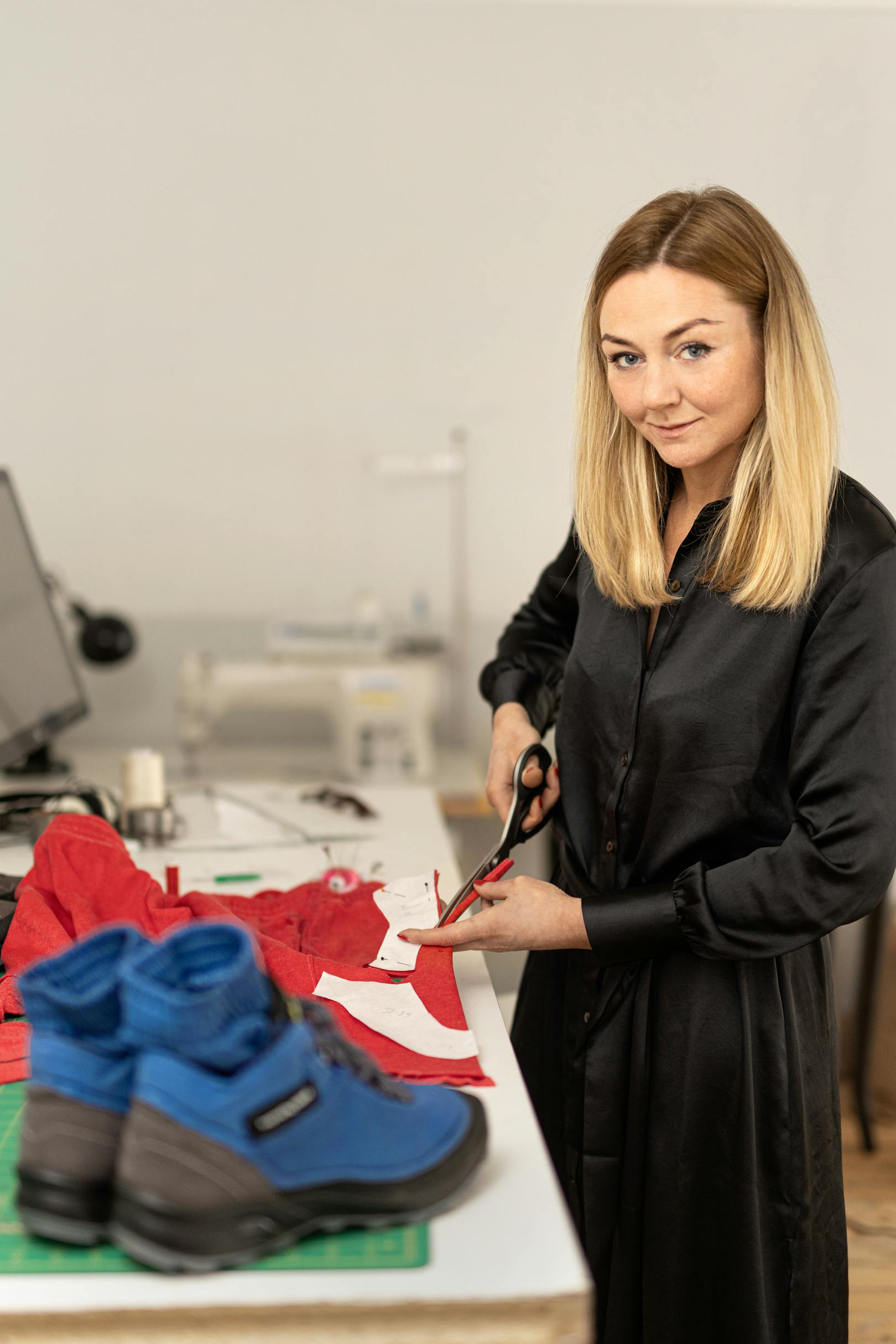 Fashion designer Ýr Þrastardóttir is designing hiking boots from sweatpants for Business Iceland´s new marketing campaign. She will be on duty this summer in the city center of Reykjavík ready to change pants into shoes for tourists.
 The aim of the campaign is to attract tourists to the country and a video has been released with the original song of the musician Ásgeir Orri Ásgeirsson "Sweatpant Boots" performed by the rapper Ragna Kjartansdóttir who is also known as Cell 7.  
Sweatpants has been the lockdown uniform for the pandemic and now people are encouraged to put an end to this season symbolically by turning them into hiking boots and rediscover the desire for adventure in Iceland. The project also taps into recycling and sustainability, which is one of the common threads that distinguish Icelandic design and architecture.
Bring your pants and I'll turn them into walking art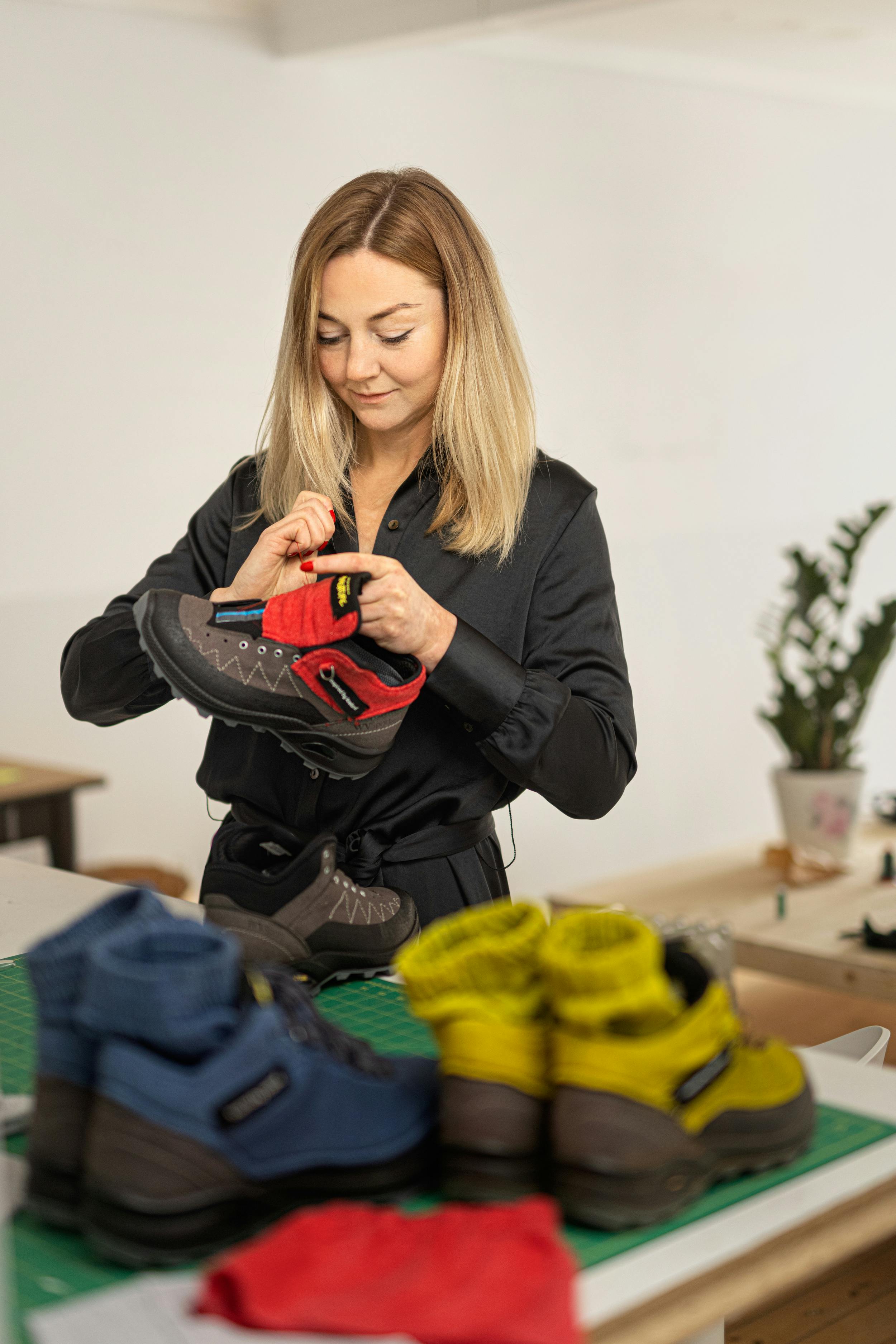 Ýr is a fashion designer, maintains the clothing brand Another Creation as well as having worked on many fun projects through the years in the field of fashion and costume design for films, music videos, plays and more. She has never designed shoes before, but that will be her job this summer when Ýr will be on duty changing trousers into shoes for tourists.
For the project Ýr worked with Will's Vegan, a sustainable and environmentally friendly boot brand. Over the course of the shop's one month opening, three pairs of Sweatpant Boots will be created and given away for free each day.
Ýr says this project is a great opportunity to give design, recycling and sustainability focus.
"That is my main focus as a designer and with my brand Another Creation I have only worked with natural materials that erode automatically. Therefore, it is great to use old trousers, which are possibly made of synthetic material, and bring them new life that prevents them ending up in the trash."
Tourist are encouraged to visit Ýr´s workshop at Skólavörðustígur downtown Reykjavík and for those that can't make it to Iceland just yet, the country has created a bespoke website that invites everyone to virtually try-on a pair of Sweatpant Boots and see what adventures await them in each of the seven regions of the country.

Click here to visit SweatpantBoots.com

"In July, foreign tourists will be able to recycle their reusable sweatpants, transform them into hiking boots and keep up with the adventures in Iceland. The shoes will be handmade and available in a limited edition in exchange for arriving on site and presenting flight tickets to Iceland and used sweatpants," says in the announcement from Business Iceland.
The campaign lasts for eleven weeks, with the main focus on the United States, Canada, the United Kingdom, Germany, France, Denmark and Sweden.
Here you can see the video.