DesignMarch for the curious mind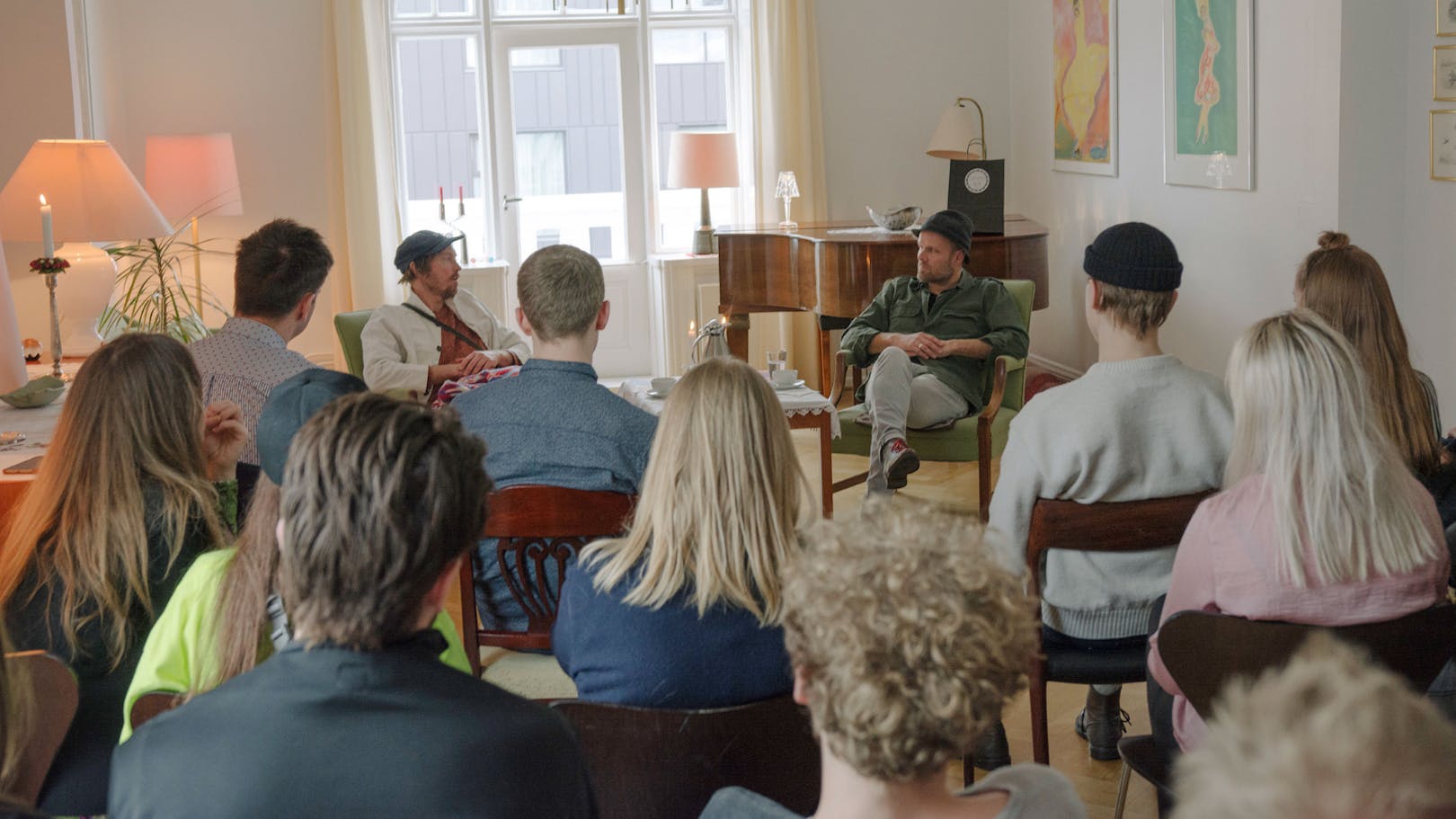 DesignMarch is just around the corner but the festival will take place all over the capital region from 4th to 8th May. The program this year is versatile and exciting and boasts over 100 exhibitions and 200 events. It's safe to say that everyone should find something to their liking. 
Here are a few events especially well suited for those interested in deep conversation, panels, lectures and dialogues.
DesignTalks 2022 is happening on May 4th, curated by Hlín Helga Guðlaugsdóttir. The programme, running from 9 to 17, consists of three thematic sessions with a mix of talks, moderated conversations, surprises, breaks for coffee, drinks – and lots of mingle. This year's moderated is Marcus Fairs, editor-in-chief and founder of Dezeen. Prepare for a day filled with inspiration from creative leaders that explore how design and architecture can help imagine and propose alternative futures and promote change. DesignTalks is an event that no one can miss.
Female Pioneers and Historic Buildings
In collaboration with the Icelandic architecture association Arkitektafélag Íslands, the Nordic house is hosting a seminar in two parts titled Female Pioneers and Historic Buildings on Thursday 5th May from 10AM to 2PM. Both parts are related to the history of the Nordic House.
The first part of the seminar, Female Pioneers is dedicated to some of the remarkable women who have made a powerful imprint in the architectural history. In the second part, Historic Buildings we will hear from the architekt duo Kurt og Pí and their renovation projects in Iceland as well as their input to the renovation of the Nordic House in Reykjavík.
Dress and Success (in banking)
Dress and success: A presentation of a Linda Björg Árnadóttir's PhD project in Sociology of Fashion that investigates the connection between Dress and Success. This qualitative study aims to understand the importance of dress in the Icelandic bank industry before, during and after the Icelandic bank crash in 2008 and the changes that followed. It explores how dress can contribute to, or prevent success, what people working in the sector are communicating with dress and how women in banking manage to adjust their dress to this male-dominated work environment. The presentation is held at Petersen suite, Friday 6th May from 5PM to 6PM.
Upscale – Selected designers working with Carrara marble
On the 5th May at 3pm, Luciano Massari, artist and director of the Academy of the Arts in Carrara, will give a lecture on the Carrara marble and its valuable artistry. The lecture will take place in the National Gallery of Iceland – The House of Collection at Hverfisgata 15. The lecture is held in relation to the exhibition Upscale, where selected designers are working with the Carrara marble.
Sustainable Tourism in The North
A dialogue on design, clean energy and nature conservation. Join us on a clean energy journey with responsible design for the sake of nature: The event on May 6th reflects the projects Design in Nature, Clean Energy, and Nature Conservation that form part of a larger sustainable tourism initiative under the 2019 Icelandic presidency of the Nordic Council of Ministers, entitled Common Path. This is in line with the collective goal of the Nordic countries to develop their tourism sustainably, as they confront different opportunities and challenges with growth in tourism across a region where the natural environment is the main attraction.
For the fourth time at DesignMarch, local ambassadors are inviting designers from their home countries to pair with Icelandic creatives over a common theme. They will be opening the doors of their residences to host a series of intimate discussions in "living room" settings, offering you a unique opportunity to meet the designers and get inspired.
Michelle Yerkin, Chargé d'Affaires, has invited designers Sallyann Corn (USA) and Theodóra Alfreðsdóttir (IS) to the embassy of the United States in Iceland,Friday 6th May from 4PM to 6PM. U.S. Embassy in Iceland is located on Engjateigur 7, 105 Reykjavík.
Please not that guests have to register by Monday 2nd May. Register HERE.
Design Diplomacy x Finland
Ambassador Ann-Sofie Stude has invited Laura Pehkonen (FI) and Hanna Dís Whitehead (IS) to her residence, Thursday 5th May from 12 PM to 2 PM. The residence is located on Hagamelur 4, 107 Reykjavík. Register HERE.
Design Diplomacy x Norway
Ambassador, Aud Lise Norheim, has invited designers Elisabeth Stray Pedersen (NO) and Magnea Einarsdóttir (IS) to her residenceFriday 6th May from 4PM to 6PM. The Norwegian Embassy in Iceland is located on Fjólugata 17, 101 Reykjavík. Register HERE.
Design Diplomacy x Denmark
Ambassador Kirsten Geelan has invited Kent Martinussen (DK) and Halla Helgadóttir (IS) to her residence and is hosting an afternoon of design centred conversations,Tuesday May 3rd from 4PM to 6PM. The Danish Embassy in Iceland is located on Hverfisgata 26, 101 Reykjavík. Register HERE.