Dvergsreitur nominated for best place of the year - Icelandic Design Awards 2023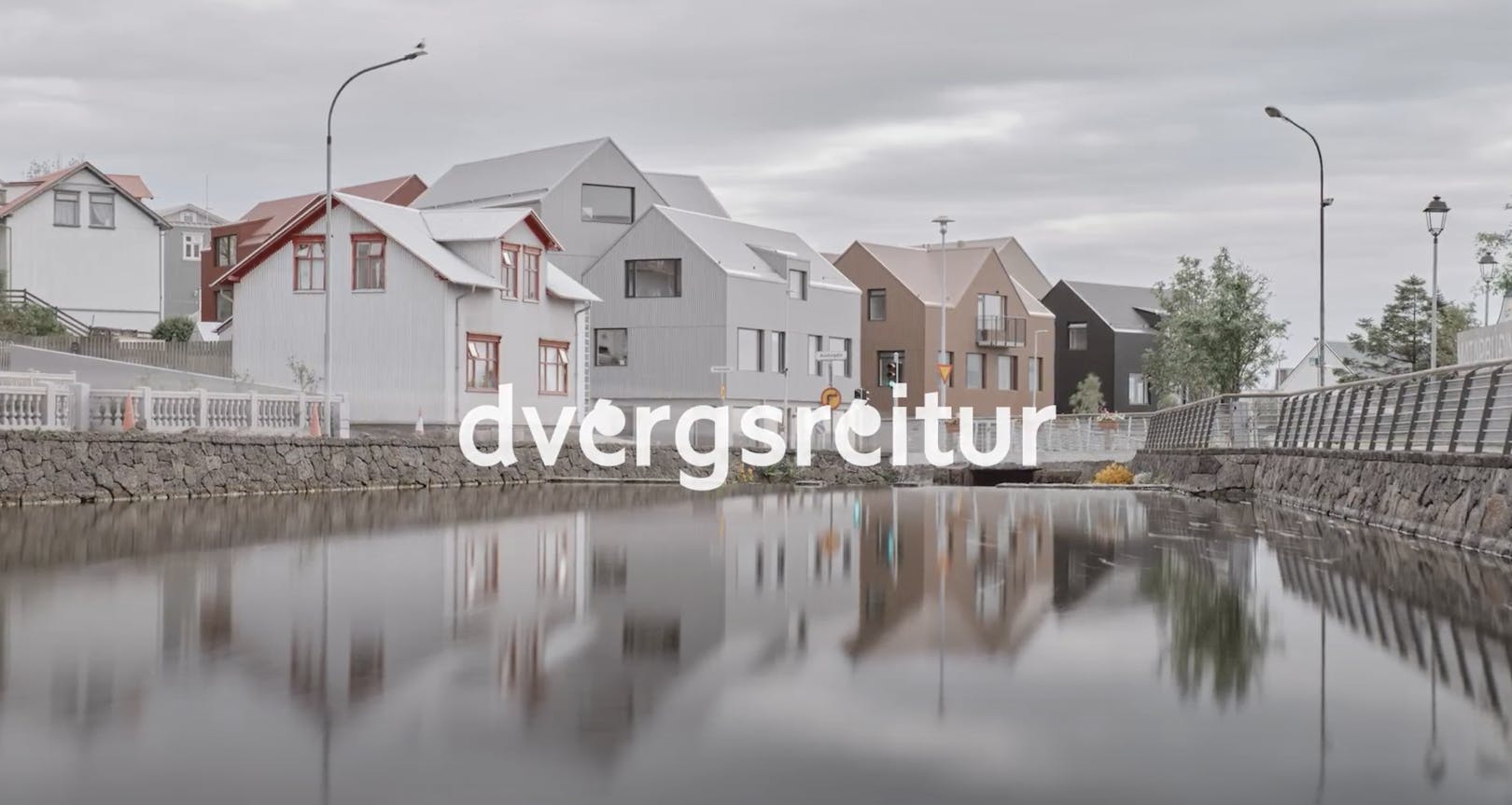 Dvergsreitur by KRADS and TRÍPÓLÍ, in collaboration with Landmótun, is nominated in the category Place.
From the jury:
Dvergsreitur is a successfully designed densification of an urban area and well executed by its creators; architects, contractor, and Hafnafjörður municipality. The new buildings harmoniously blend with the scale and form of older buildings nearby and create valuable spaces between the structures, despite their density. The choice of material is modern but skillfully references the surrounding buildings in reduced scale and deliberate variation. When observed more closely, there is playfulness in the structures' forms, and perhaps even a clash, providing an entertaining, if not amusing appearance.
The project named Dvergsreitur is a recently finished mixed used development in the heart of Hafnarfjörður. Previously, the plot was occupied by a factory building, called Dvergur. The main focus of the project was to design new buildings in harmony and with respect and consideration to the sensitive appearance of the surrounding buildings. The aim of the design was to create a feeling of a village, an appealing setting for everyday life where both residents who share their own common area in the sheltered courtyard, and guests who visit shops and services on the ground floors, can thrive.
About:
KRADS is an architectural studio based in Denmark and Iceland, led by architects Kristján Eggertsson and Kristján Örn Kjartansson. TRÍPÓLÍ is an architectural office based in Reykjavík, Iceland established in 2012 and the owners are Andri Gunnar Lyngberg Andrésson and Guðni Valberg. Landmótun is a studio with landscape architects and planners, founded in 1994 and baced in Kópavogur.
The Icelandic Design Awards will take place in Gróska on November 9th - save the date!
Stay tuned as we will be announcing the nominations in the upcoming days. 
The Icelandic Design Award honours the best Icelandic design and architecture. The importance of design in our society, culture and business has been growing steadily, and it is therefore vital to increase the understanding of good design and highlight the value of quality.
The Icelandic Design Award will be awarded for the tenth time this year (2023), and to mark the occasion, the award categories have been increased to three: Product // Place // Project. In addition, the Icelandic Design Awards also include honorary award and recognition for the best investment in design.
The Icelandic Design Award is established by Iceland Design and Architecture in collaboration with the Iceland Academy of the Arts and the Museum of Design and Applied Art and with support from Business Iceland and SI - the Federation of Icelandic Industries.