Edda, center for Icelandic studies nominated as Place of the year - Icelandic Design Awards 2023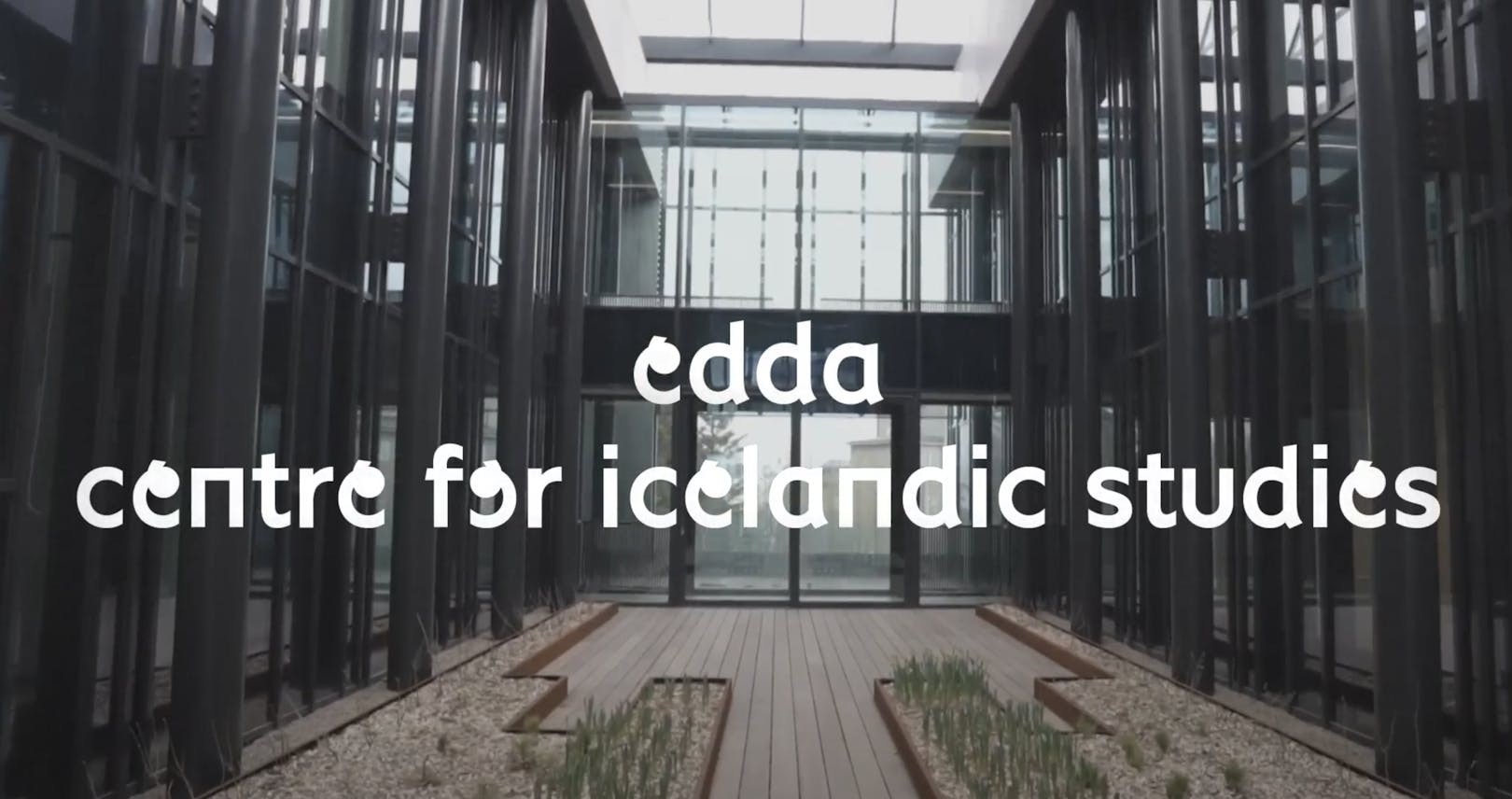 Edda, center for Icelandic studies by Hornsteinar architects is nominated in the category Place of the year at Icelandic Design Awards 2023.
From the jury:
Edda, center for Icelandic Studies, is located in the University area in Reykjavík. The building is unique and impressive. Impeccable and professional work with attention to detail both on the outside and inside. The oval shape of the building and the texture of the exterior hints at something valuable hidden inside. Edda is an open and bright building with beautiful interiors which emphasize airiness and light. The building has been a long way coming and it is pleasing to see this important and ambitious building marking a turning point for the dissemination of cultural heritage in Iceland.. 
The building formally opened this spring and is now a key building for Icelandic society as it is now home to the Icelandic Manuscripts, a treasure trove of Icelandic national heritage. The building stands in a reflecting pond and has a copper cladding with stylized copies of text from manuscripts, which both decorates the walls and arouses curiosity about what lives within. The new building is designed and built to unite the Árni Magnússon Institute for Icelandic Studies and the University of Iceland Faculty of Icelandic and Comparative Cultural Studies. Edda allows us to preserve and visitors to access the Icelandic Manuscripts, Iceland's most precious cultural heritage, for a long time to come.
About:
Hornsteinar architects is a studio of architects and landscape architects, working in the field of architecture, urban and regional planning and creative landscaping. The studio aims to represent design that is sensitive to the environment and human needs, while profiting from advances in science and technology. 
Icelandic Design Awards will take place in Gróska on November 9th - save the date!
Stay tuned as we will be announcing the nominations in the upcoming days. 
The Icelandic Design Award honours the best Icelandic design and architecture. The importance of design in our society, culture and business has been growing steadily, and it is therefore vital to increase the understanding of good design and highlight the value of quality.
The Icelandic Design Award will be awarded for the tenth time this year (2023), and to mark the occasion, the award categories have been increased to three: Product // Place // Project. In addition, the Icelandic Design Awards also include honorary award and recognition for the best investment in design.
The Icelandic Design Award is established by Iceland Design and Architecture in collaboration with the Iceland Academy of the Arts and the Museum of Design and Applied Art and with support from Business Iceland and SI - the Federation of Icelandic Industries.