Hlöðuberg nominated as place of the year - Icelandic Design Award 2023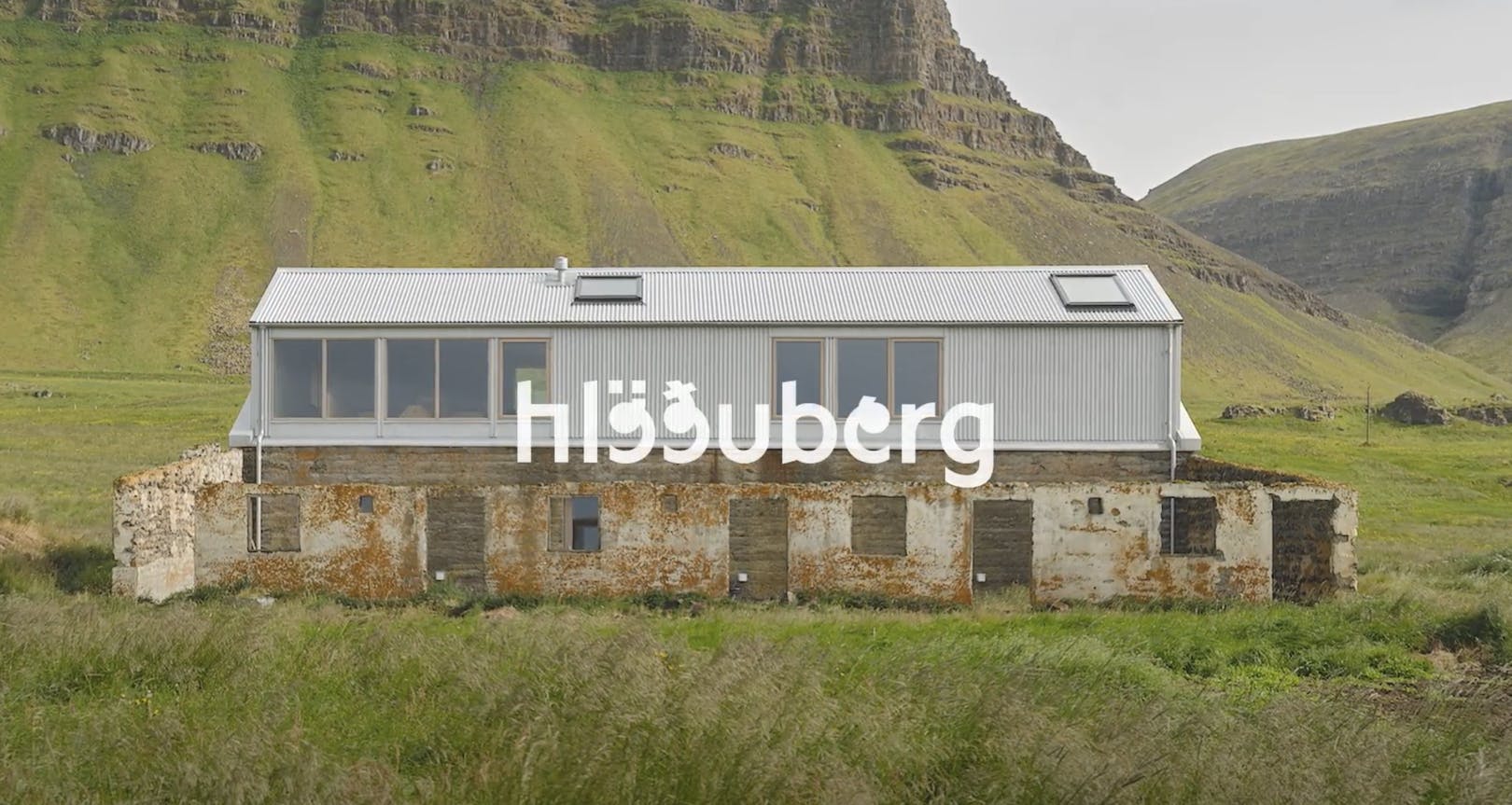 Hlöðuberg by Studio Bua is nominated in the category Place of the year at the Icelandic Design Award 2023.
From the jury:
Hlöðuberg is a unique home and artist´s studio  in Skarðsströnd overlooking Breiðafjörður. The house is designed with respect for history, nature and environment. The design's premise comes across clearly in each decision behind this work, resulting in a clear concept and unique sense of place. Reuse and efficiency are reflected in the selection of all materials, the project is in the spirit of the latest trends in architecture, where the reuse of materials and environmental considerations are dominant.
Studio Bua has redesigned and transformed a derelict concrete barn in Skarðsströnd into a bright and modern home and artist's studio. The structure of the house is a building of corrugated steel rising from the preexisting concrete base which forms the base of the lower floor. The main feature of the piece is the reclamation of the barn by building the house inside its original walls and on top of them. The interior design is spartan but skillfully planned, resulting in diverse spaces which coalesce into making the house feel more spacious on the inside than it looks from the outside. 
About:
Founded in 2017 by principals Mark Smyth, Sigrún Sumarliðadóttir Studio Bua is an architectural practice in London. The studio has to date realised a number of ambitious and concept-driven projects, including the renovation of an Icelandic farmhouse and cultural centre.
Icelandic Design Awards will take place in Gróska on November 9th - save the date!
Stay tuned as we will be announcing the nominations in the upcoming days. 
The Icelandic Design Award honours the best Icelandic design and architecture. The importance of design in our society, culture and business has been growing steadily, and it is therefore vital to increase the understanding of good design and highlight the value of quality.
The Icelandic Design Award will be awarded for the tenth time this year (2023), and to mark the occasion, the award categories have been increased to three: Product // Place // Project. In addition, the Icelandic Design Awards also include honorary award and recognition for the best investment in design.
The Icelandic Design Award is established by Iceland Design and Architecture in collaboration with the Iceland Academy of the Arts and the Museum of Design and Applied Art and with support from Business Iceland and SI - the Federation of Icelandic Industries.