What now? DesignTalks 2023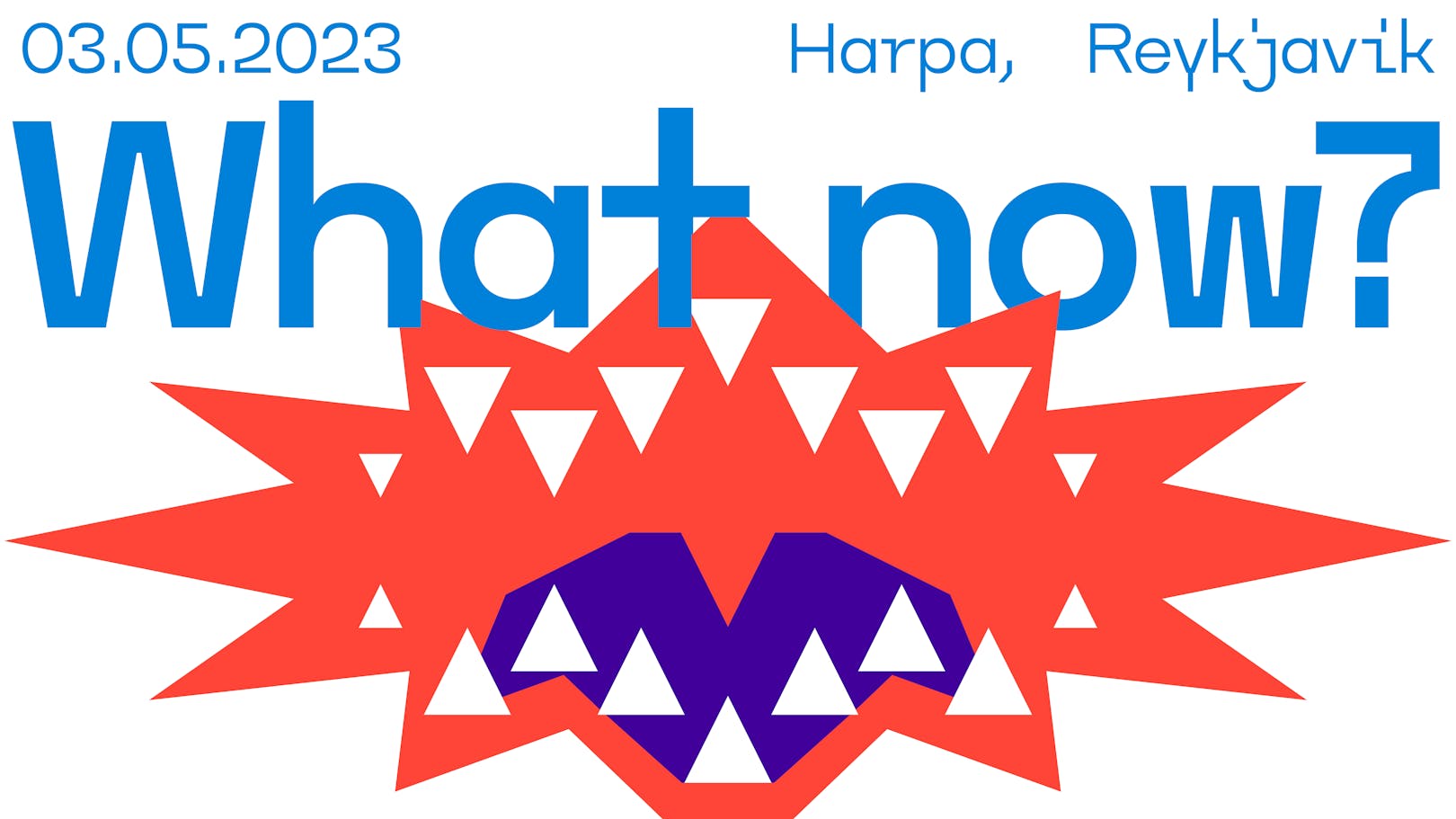 DesignTalks 2023 will tackle this question with powerful talks from a diverse group of designers, architects, artists and thought leaders, creatively approaching the now and the next. 
Design that heals, design based on cooperation with bacteria, innovation of raw materials, design that tackles extreme situations in war zones, radical landscape architecture with wild nature in the foreground, interdisciplinary design with an emphasis on playfulness and togetherness, design that empowers and provocative architecture are among the things that will be addressed.
DesignTalks addresses the challenges the world is facing and highlights the importance of design and architecture in societal and global change. Humanity is facing the eleventh hour and the call for more sustainable solutions has never been louder. Faced with somewhat failed global collaborations on cutting emissions, political instability and repercussions after the pandemic, we ask: what now?
The baseline is dire but the responses are full of hope and illustrate the power of creativity - also when the going gets tough.
The day is divided into four sessions that will tackle the question of What now? in different ways.
Session I: What now? Let's talk about creativity.
Faced with colossal global challenges we ask how creativity can be put to the test now? We explore the nature of creativity across genres, look at examples of designers tackling extreme situations in war zones and a maverick media artist's approach to climate challenges. What is the power of beauty? How can you inspire courage, hope and radical rallying with Mother Nature?
Session II: What now? Let's talk about the basics.
With disasters worldwide, and dwindling natural resources, people's basic needs are not being met everywhere and earth is slipping away from us, we ask what now? Transforming obsolete systems? Innovating on raw materials? Reinventing architecture? And how to design, build and rebuild for all? And produce clothes and commodities ethically and sustainably?
Session III: What now? Let's talk about life.
Left with the repercussions of the pandemic with many of us weaker and more lonely, but also with deeper insights into what really matters. What now? How can design support and instigate better health and other kinds of wealth? How to design for dignity, justice, participation and inclusion for all? Create more healing environments? Design urban landscapes where nature plays a key role? What is the value of design thinking in redesigning life?
Session IV: Then what? Let's talk about stories.
Faced with a future that seems more uncertain, more open than ever, we ask who's going to create it? We explore alternative paths, the work of remarkable creatives at the forefront of positive change worldwide, storytelling across mediums as one of the most powerful tools of creative minds, and the entanglement of nature, technology and intellect. Can design help us benefit from advances in science and technology? Should we collaborate more with bacteria? Take control of the story, our future? Or lay back and let the bot do it?
Speakers at DesignTalks 2023 include; Paula Antonelli, Senior Curator of Architecture & Design at The Museum of Modern Art, producer of the MoMA R&D Salons, and co-founder of the platform Design Emergency, Pavel Vrzheshch, co-founder and artistic director of the Ukrainian advertising agency Banda, Odile Decq, architect and urban planner, Natsai Audrey Chieza, bio-designer, director and founder of Faber Futures, Paul Veenstra, landscape architect and co-founder of LOLA landscape Architects, Sigríður Sunna Reynisdóttir, artistic director and founder of ÞYKJÓ, Michael Hendrix, partner and global design director of IDEO and Thomas Pausz, designer, artist and researcher.
Stay tuned as we continue to introduce exciting speakers participating in DesignTalks 2023 in the coming days, a day full of inspiration and interesting conversations about today's challenges and solutions.
DesignTalks 2023 is funded in part by NordicTalks.