DesignTalks 2023 - Liam Young, sci-fi architect, director and BAFTA nominated producer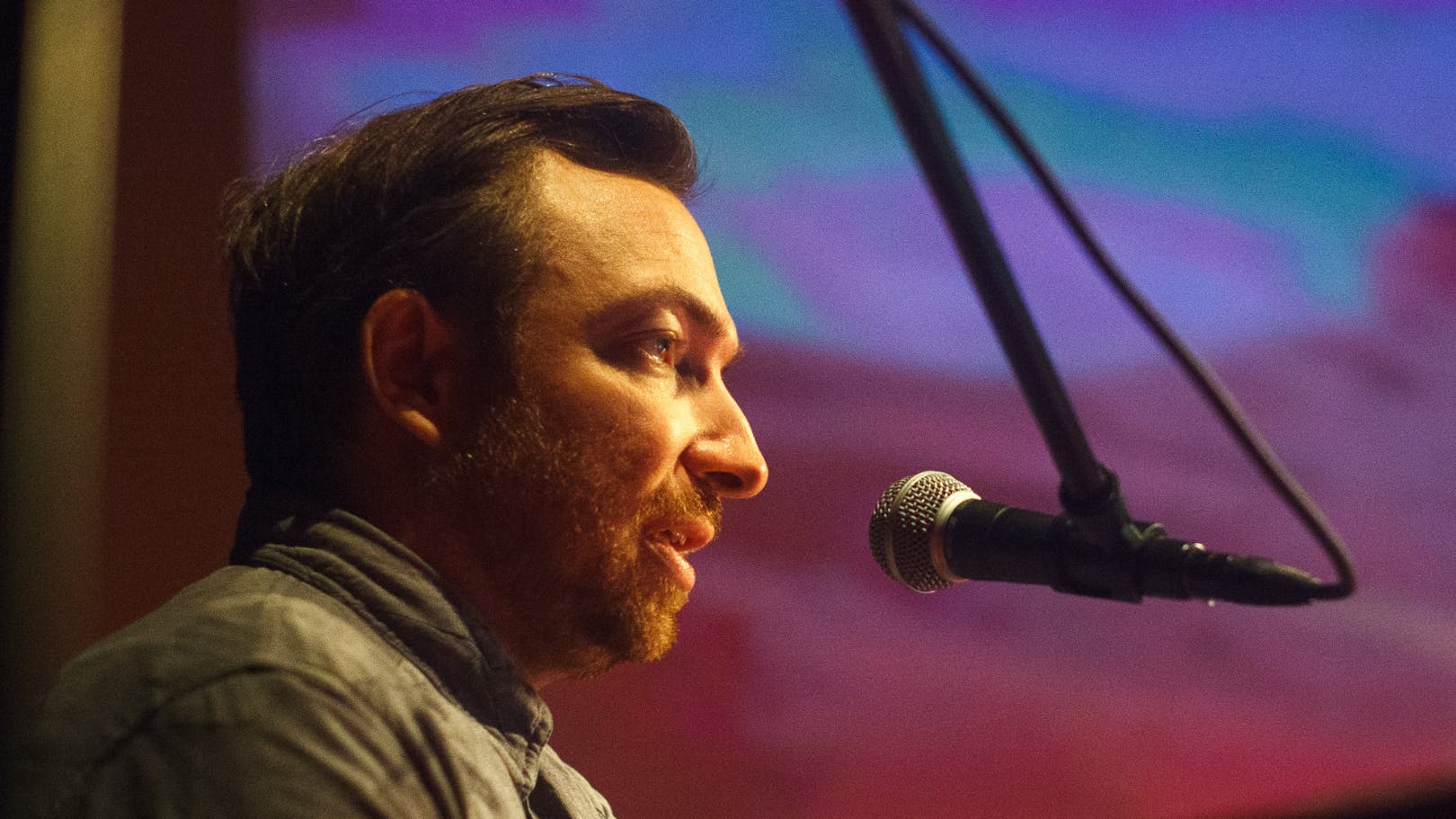 Liam Young, sci-fi architect, director and BAFTA nominated producer will be speaking at DesignTalks in Harpa on 3rd May.
Young operates in the spaces between design, fiction and futures. Described by the BBC as 'the man designing our futures', his visionary films and speculative worlds are both extraordinary images of tomorrow and urgent examinations of the environmental questions facing us today.
Young joined DesignTalks 2022 digitally but will this time take the stage in Harpa.
Young has been a pioneer and a leading figure within his field and affected a whole generation of architects. As a world builder he visualizes the cities, spaces and props of our imaginary futures for the film and television industry and with his own films he has premiered with platforms ranging from Channel 4, Apple+, SxSW, Tribeca, the New York Metropolitan Museum, The Royal Academy, Venice Biennale, the BBC and the Guardian. His films have been collected internationally by museums such as the New York Met, Art Institute of Chicago, the Victoria and Albert Museum, the National Gallery of Victoria and M Plus Hong Kong and has been acclaimed in both mainstream and design media including features with TED, Wired, New Scientist, Arte, Canal+, Time magazine and many more.
DesignTalks 2023 will take place in Harpa on the 3rd of May and is curated by Hlin Helga Guðlaugsdóttir. 
This year's theme is What now? and the event will tackle this question, explore and showcase some answers and alternatives, discuss current challenges for designers and architects and, if successful, raise even more questions!
DesignTalks addresses the challenges the world is facing and highlights the importance of design and architecture in societal and global change, with talks about impactful projects and inspiring conversations. Designers, architects and creative thinkers, international and local, provide insight into pressing issues with passion. Nothing is off limits.