DesignTalks 2023 - Graphic Rewilding's Lee Baker, fine artist and composer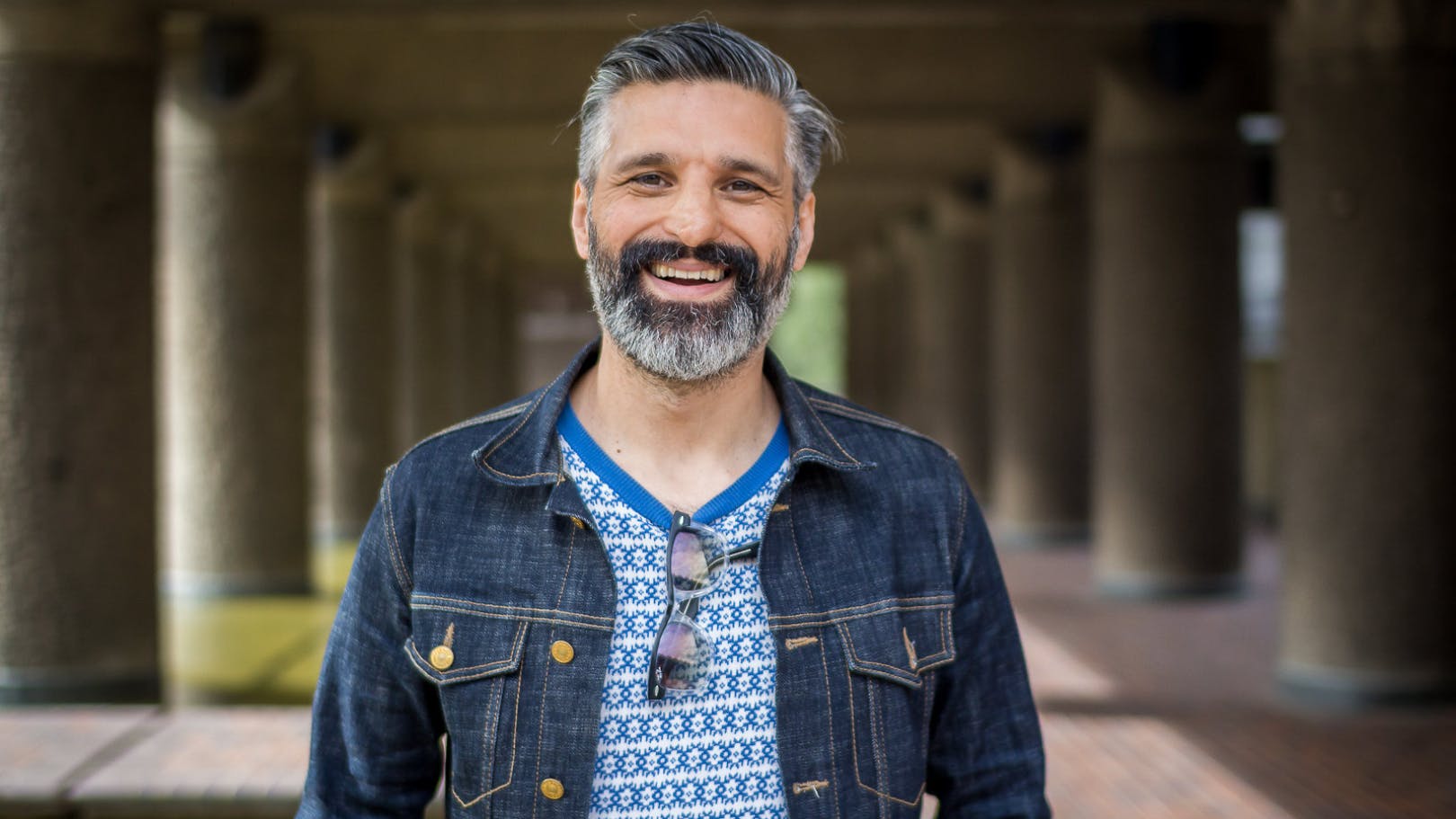 Graphic Rewilding's Lee Baker, fine artist and composer, will be speaking at DesignTalks in Harpa on 3rd May.
Our project Graphic Rewilding places vast, nature-inspired artworks at the centre of often-overlooked urban spaces. Though these could never provide the same benefits, it has been proven that even images of nature can mitigate some of the negative effects of a lack of exposure to green space and inspire people to connect and empathise a little more with the natural world.
Accomplished fine artist and composer, Lee Baker is best known as one half of creative duo Baker & Borowski, and the talent behind critically-acclaimed, ambitious initiatives including SKIP Gallery and the provocative Graphic Rewilding.
Drawing inspiration from his own inner-city childhood and his personal introduction to nature through art, tv and interactive platforms, Graphic Rewilding sees Baker's brightly-coloured, maximalist floral murals bridging the gap between digital creativity and ancient, traditional art.
Placing epic installations into urban environments, Baker's large-scale artworks encourage people to connect with nature, and each other, building a sense of real-world community that transcends class barriers and generational divides. With each artwork reminiscent of a walk in the woods or a meadow of wildflowers, Graphic Rewilding forms a visual connection between urban cityscapes and nature. Whatever their environment, Baker's paintings prove universally appealing – each imbued with uplifting energy where nature's power to inspire harmony and joy exists in both abstraction and still life.
DesignTalks 2023 will take place in Harpa on the 3rd of May and is curated by Hlin Helga Guðlaugsdóttir. 
This year's theme is What now? and the event will tackle this question, explore and showcase some answers and alternatives, discuss current challenges for designers and architects and, if successful, raise even more questions!
DesignTalks addresses the challenges the world is facing and highlights the importance of design and architecture in societal and global change, with talks about impactful projects and inspiring conversations. Designers, architects and creative thinkers, international and local, provide insight into pressing issues with passion. Nothing is off limits.